The Mazzanti Evantra Pura is a lightweight model that weighs 2,843 lbs and produces 761BHP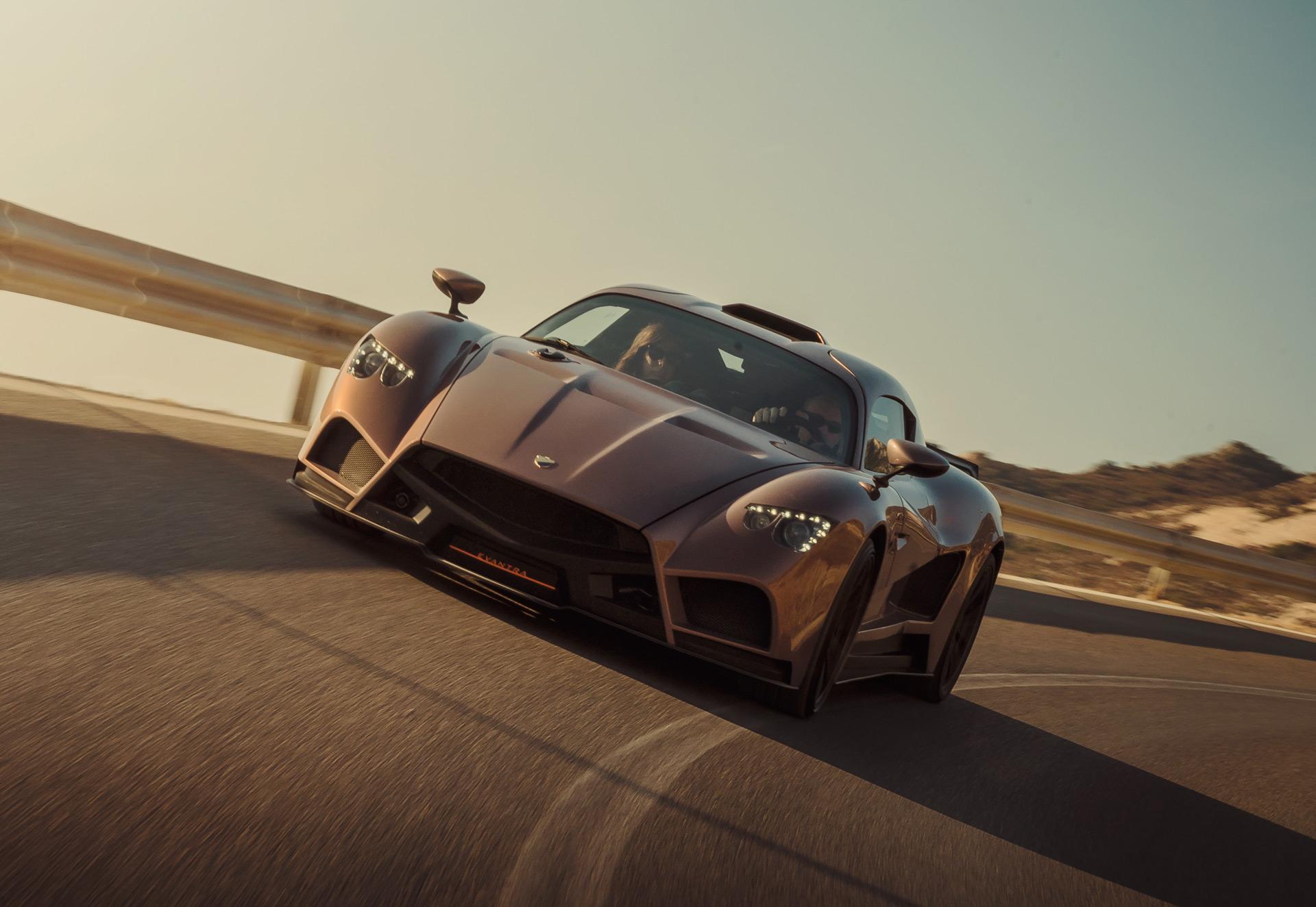 The Mazzanti Evantra Pura is a lightweight model that weighs 2,843 lbs and produces 761BHP
We haven't heard from Mazzanti in a while, but the Italian performance brand has quietly maintained development of its Evantra supercar, which now comes in three different configurations.
The Evantra Pura, which Mazzanti debuted on Saturday during the 2021 Florence Biennale art event in Florence, Italy, is the most recent addition to the roster.

The automobile, which acts as the Evantra's entrance point, emphasises lightness and sheer driving enjoyment.
The range-topping Evantra Millecavalli R, with its unique 7.4-liter twin-turbocharged V-8 producing 1,121 horsepower, is still available for consumers seeking extreme performance.
If you want luxury in your supercar, the luxurious Evantra 781 has plenty of power due to a 6.2-liter supercharged V-8 producing 781 horsepower.
Both models are descendants of the Evantra Millecavalli and Evantra 771 models.
The new Pura has the same engine as the 781, but with a reduced output of 761 horsepower.
The peak torque is 671 lb-ft.
When these numbers are paired with the fact that the curb weight is only 2,843 pounds, the result is a spectacular performance.
Mazzanti claims a 2.9-second 0-60 mph pace and a peak speed of more than 223 mph.
A 7-speed sequential gearbox with paddle shifters drives only the back wheels.
The Pura, like other Evantras, has a mid-engine layout and a core structure built of a high-tensile steel boxed-section frame.
Some important components, such as the roll cage and rear sub-frame, are made of molybdenum chrome.
Front and rear MacPherson strut suspension is standard, and a fully adjustable suspension arrangement is available as an option.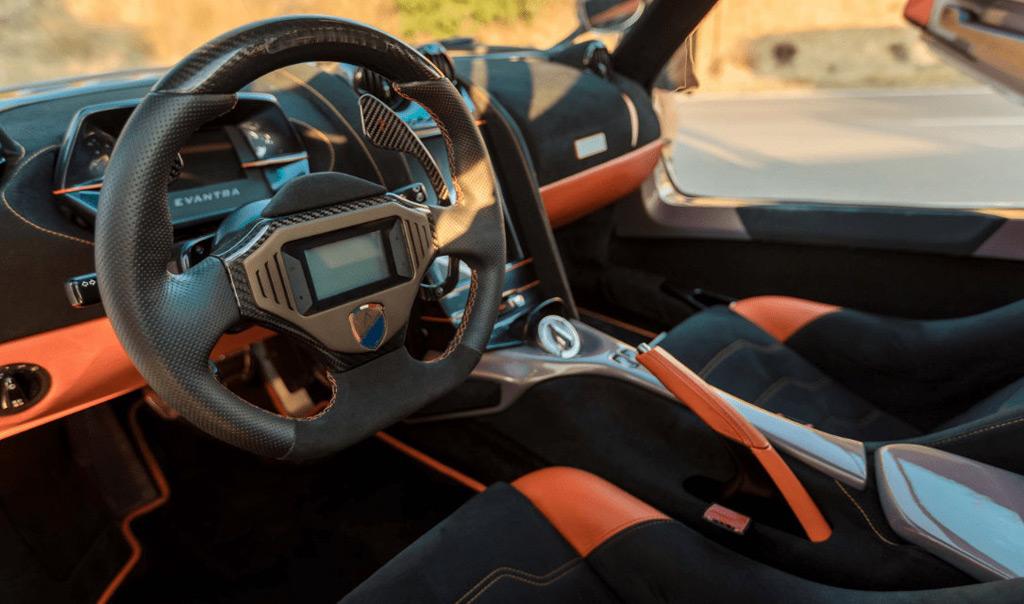 The car is equipped with OZ Racing wheels with Michelin tyres measuring 255/35R19 in the front and 315/30R20 in the back.
A carbon-ceramic Brembo braking setup with 6-piston callipers and 14.9-inch rotors up front and 4-piston callipers and 14-inch rotors at the back is also installed on the car.
The inside design of Mazzanti's latest Evantra models has also been updated.
There's now a digital instrument cluster that looks like it belongs in a racing car, and the infotainment system depends on a huge touchscreen display that's mounted in portrait mode.
A steering wheel with its own central screen that displays critical information such as the current gear and appropriate shift times is available as an option.
Almost every other aspect of the inside may be customised, with Mazzanti providing leather and Alcantara trim in a variety of colours.
Mazzanti typically produces about five automobiles each year, therefore availability is restricted.
Mazzanti's headquarters are on the outskirts of the famed Tuscan city of Pisa, where production takes place.
What are your thoughts?