The very first T-series ever made is being restored by Bentley
The very first T-series ever made is being restored by Bentley
In Classic Cars
Bentley is refurbishing its original T-Series, a product that has kept the company afloat for the past 15 years.
According to a press statement from Bentley, the project is planned to be finished in 2023, at which point the first T-Series will be added to the company's historical collection.
The T-Series was the first Bentley with a unibody design rather than body-on-frame construction when it was introduced in 1965.
Whereas in the past, Bentley clients would commission coachbuilt bodywork, each car now comes with identical sheetmetal.
The T-Series sedan was effectively a badge-engineered version of Rolls' Silver Shadow at the time, as Bentley was owned by Rolls-Royce.
Except for the brand-specific grilles and hood decorations, the two automobiles were nearly similar.
The two cars also shared a Citroen-licensed hydraulic self-leveling suspension and a 225-hp 6.25-liter V-8 engine that debuted in the Bentley S2 in 1959.
According to Bentley, it possessed the highest specific output of any production engine at the time, 2.7 pounds per horsepower.
The pushrod engine accelerated the T-Series from zero to sixty miles per hour in 10.9 seconds, with a peak speed of 115 mph.
This engine was produced until 2020 in several iterations with increased displacement, electronic fuel injection, and turbocharging.
The first-generation T-Series was produced in a total of 1,868 units, the majority of which were sedans.
In 1966, a coupe was produced, followed a year later by a convertible, although total production of the two body types was only 41 automobiles.
The T2, a second-generation variant, was introduced in 1977 and produced until 1980.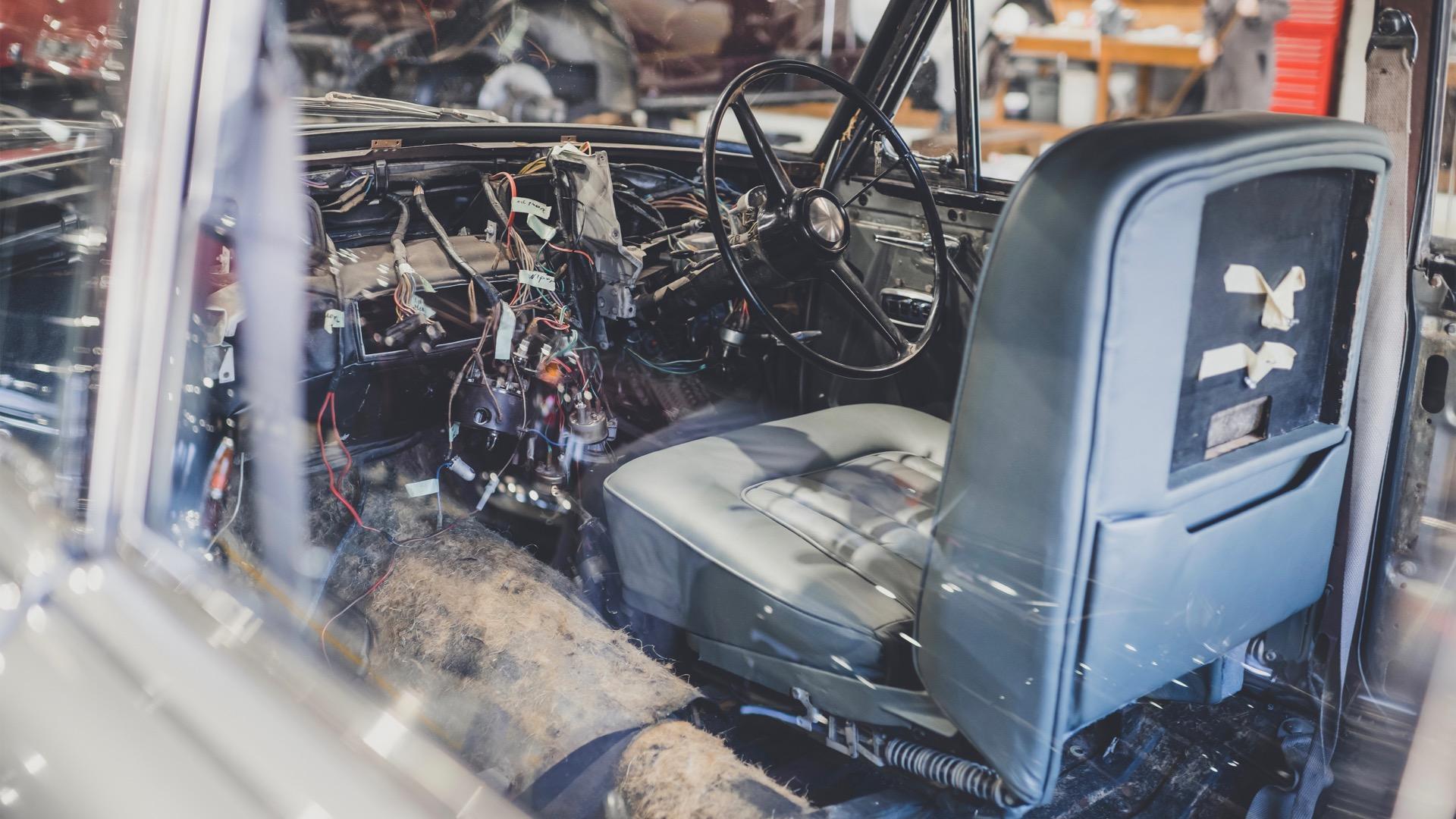 The car currently undergoing restoration was built on Sept. 28, 1965. Finished in Shell Grey with a blue leather interior, it was displayed at the 1965 Paris motor show and kept by Bentley for trials work.
The restoration began in October 2016 with the removal of trim and reconditioning of the body by a crew of Bentley apprentices.
Restoration work was put on hold while Bentley focused on launching a new model lineup, but it has lately resumed.
According to Bentley, the engine and transmission (a General Motors-designed Hydramatic unit) were both determined to be in fine condition after being started for the first time in 15 years.
The original T-Series will join Bentley's historical collection once the restoration is complete, presenting a more full picture of the automaker's long history.
Video
1976 Bentley T1 - Formerly the Property of Michael Winner