With its stunning digital bodykit, The Cobra fits right in with today's tuner culture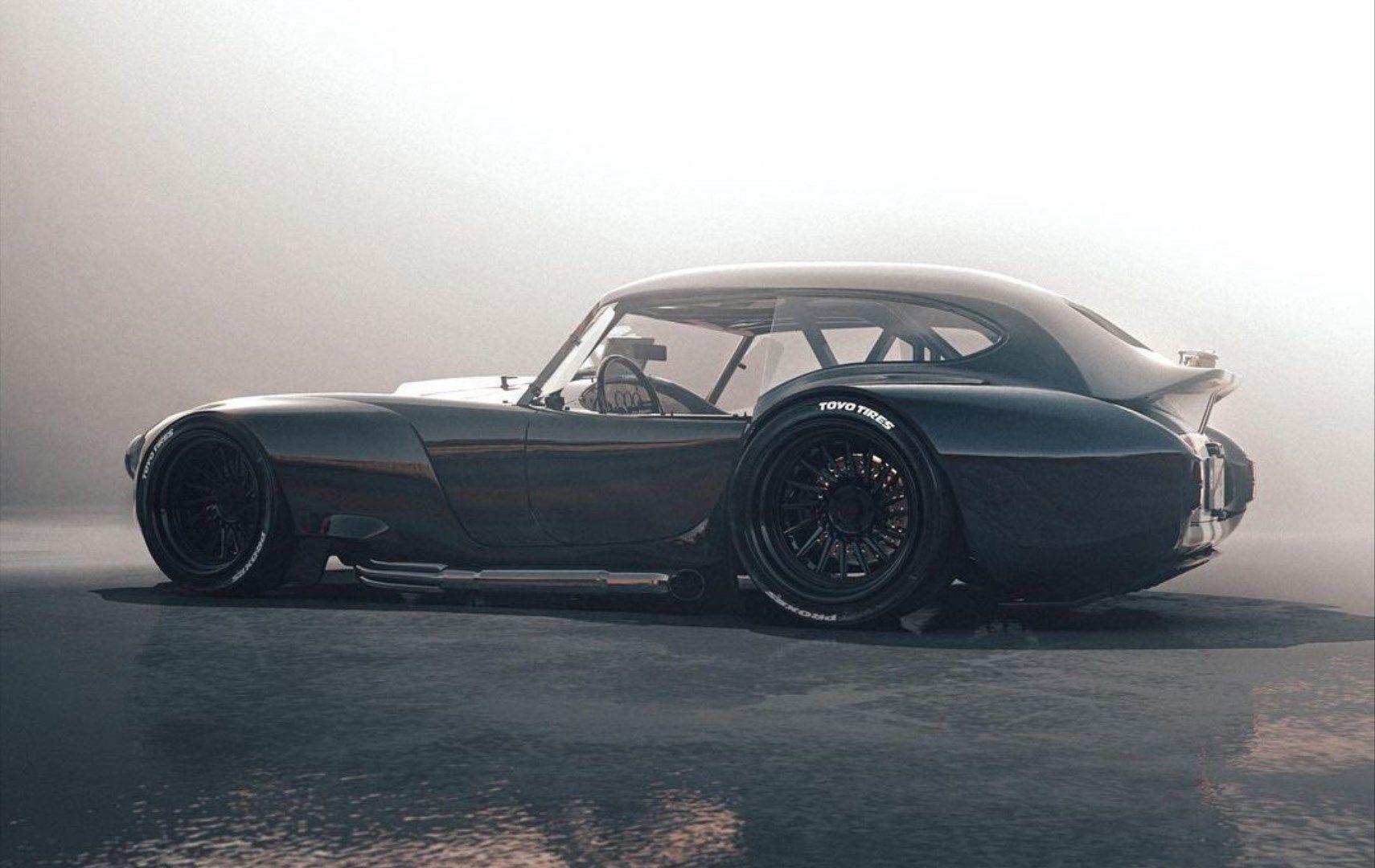 With its stunning digital bodykit, The Cobra fits right in with today's tuner culture
The Shelby Cobra is unquestionably one of the most popular classic vehicles in the world, not only in the United States.
It may be blasphemy to alter one, but digital renderings can make it painless.
This huge rendering set of the Shelby Cobra was created by Al Yasid, a renderer known for his eccentric designs.
Without touching a single genuine Cobra component, this Cobra has received a modified body kit, a hard top, and other changes.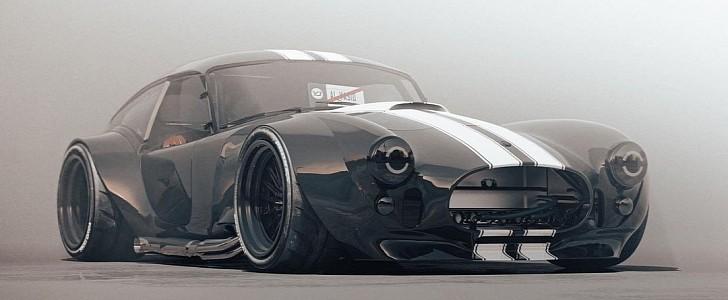 First, we'll take a look at the front.
The Shelby's unique fascia is on display for all to see.
The original shape is present, albeit with a few modifications.
First and foremost, the grille has been completely removed, leaving an extremely exposed region in its place.
We can peep inside and see various piping and engine components.
The car does not have a massive splitter, but it does have a little front lip under the nose that adds a little extra downforce to the front end.
The headlights are also distinctive, resembling race-spec lights rather than road lights.
Now we'll take a look at the vehicle's side.
Clearly, the Cobra has been much enhanced.
Huge arches have been added around the wheels, particularly at the back, to help disguise some gigantic Toyo Tires.
Not only are these modifications present, but also have a look at the side exhausts.
The Shelby Cobra now has some massive exhausts running along the side.
While the car comes standard with side-exhausts, these appear to be far larger than what you'd expect.
However, it's not just the back wheel arches that are bigger.
Those arches are part of the car's much wilder-looking back end, and they reach all the way to the rear.
That rear end could possibly be a little longer than the conventional car's.
The jutting portions of bodywork at the back surely give the car a strange appearance, one that will undoubtedly enrage many people.
Inside the Cobra, we can notice a roll-cage, indicating that this is a Shelby that is ready for the racetrack.

Instagram is the source of this information.
modified cars Modified Classic