The Cupra UrbanRebel Concept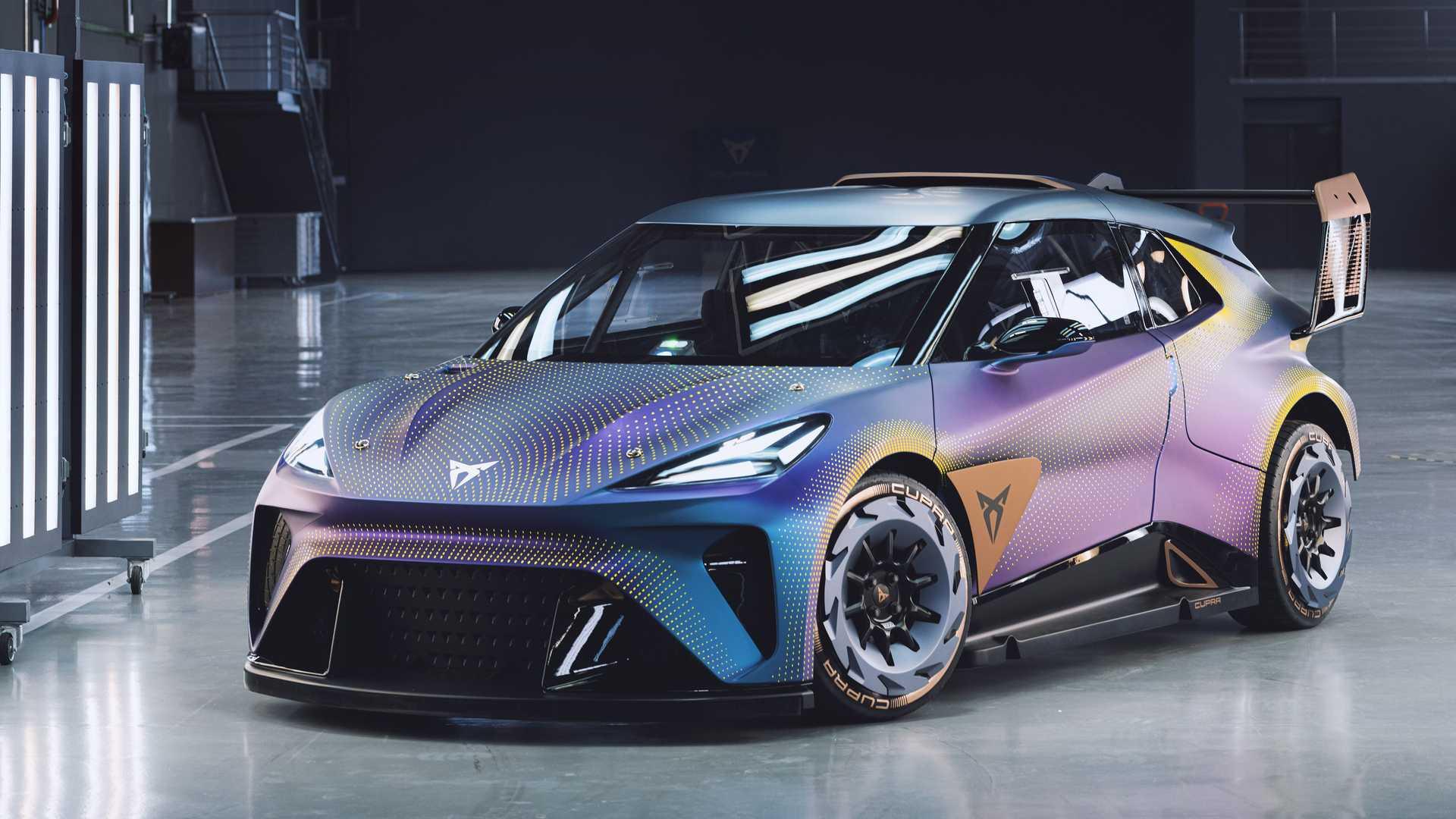 The Cupra UrbanRebel Concept
Cupra's UrbanRebel Concept is a striking, radically designed hot hatch that will make its world debut at the IAA Munich International Motor Show.
Cupra claims that if you take away the huge wing and bright paint, you can see what its future urban all-electric car would look like in 2025.
"This race concept gives a sense of the future street-car design language and will motivate its production," stated Wayne Griffiths, Cupra's CEO.
"The urban electric car is a major strategic project for both our firm and the Volkswagen Group, as our goal is to produce more than 500,000 urban electric cars per year in Martorell for various Group brands."
The Volkswagen Group's MEB short platform underpins the Cupra UrbanRebel.
Despite being an EV, which does not require the same amount of airflow as an ICE vehicle, it has an aggressive body with a large grille at the front.

Behind the ones in front, there are aero wheels and triangular components.
There are massive fender flares on the back.
The wraparound window pattern, according to Cupra, is meant to mimic a helmet on the sports automobile.
Just behind the back fenders, a massive wing is attached to the bodywork.
The swan neck of the aerodynamic feature connects to the roof, and the component is large enough to accommodate the taillights.
The bottom portion of the back end is dominated by a large diffuser.

The body is covered in a sequence of yellow dots of various sizes that begin on the hood, run in an arc along the side of the vehicle, and stop at the rear pillar.
The rear fenders and sides of the diffuser are etched with a corresponding element.

The Cupra UrbanRebel Concept has a constant power output of 335 horsepower (250 kilowatts) and a peak power output of 429 hp (320 kW).
In 3.2 seconds, the car can reach 62 miles per hour (100 kilometres per hour).
Cupra is the source of this information.