What You Should Know About Gordon Murray's T.50 Hypercar, The New McLaren F1
What You Should Know About Gordon Murray's T.50 Hypercar, The New McLaren F1
In Hyper Cars
Every element of the T.50, is dubbed an engineering work of art, and is unequalled.

While the McLaren F1 is frequently at the top of any list of ultimate supercars, Gordon Murray's T.50 Hypercar is a complete mindboggling!

According to reports, Gordon Murray, the T.50's designer, "rewrites the supercar rulebook" with industry-leading standards incorporated into the hypercar's development, and based on what we've seen so far, fans will not be disappointed.

From performance to price to aesthetics to exclusivity, the McLaren F1-inspired T.50 satisfies all of the basic criteria and definitions of a hypercar – which Howards Motor Group estimates accounts for only 1% of supercar manufacturing.

With the announcement of the new T.50's details and the completion of the T.50 XP2 prototype's maiden track test earlier this year, we're well on our way to seeing full production debut shortly.
Every element of the T.50 has been dubbed an engineering work of art.
But don't take our word for it; do your own research.
Everything you need to know about the T.50 Hypercar is right here.
Top Speed: 200 Plus MPH
The original McLaren F1 was the fastest car in the world when it was new, with a peak speed of 231 mph, and the T.50 follows in its footsteps.
The T.50 is capable of reaching a peak speed of 220 mph.
The 0-60 time should be around 2.7 seconds.

The T.50 is expected to complete a 9-second pass.
The quarter-mile time is expected to be 9.5 seconds.
More RPM Than An F1 Car
The 3.9-liter V12 engine of the T.50 was created expressly for Gordon Murray Automotive by Cosworth Powertrain.
The Cosworth engine's overall weight is kept under 400 pounds thanks to the aluminium block and heads.

The Cosworth engine has 650 horsepower and is naturally aspirated.
This V12 redlines at a blistering 12,100 rpm as the highest-revving road vehicle engine with no flywheel and a lightweight clutch.
This is higher than the top speed of a Formula One vehicle!
Curb Weight: 2100 Pounds Dry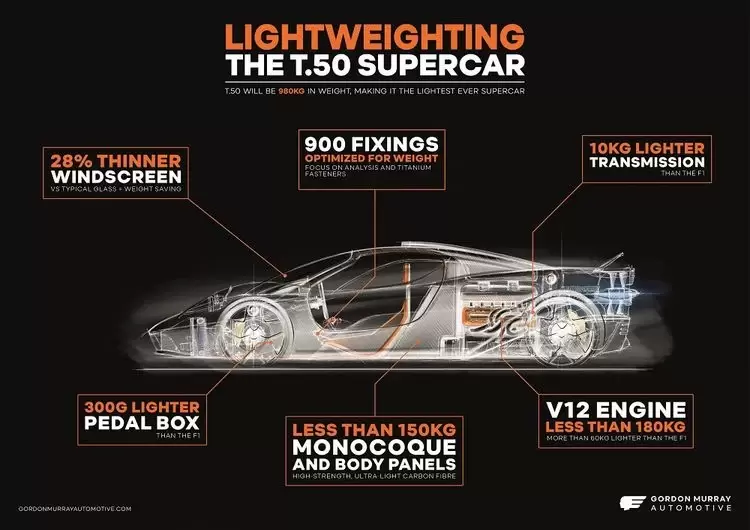 The T.50 is built on the foundations of light weight and excellent performance.
It's being hailed as the new lightweight gold standard.
It is estimated to weigh little about 2200 pounds.

The 2020 Mazda MX-5 Miata was once thought to be the lightest sports vehicle.
It was 2,341 pounds in weight.
At less than 2500 pounds apiece, the 2020 Fiat 124 Spider Abarth and the 2020 Alfa Romeo 4C Spider came close.
All are much ahead of the newest lightweight leader, the T.50, which has a curb weight of 2174 pounds.
Sound System: 10 Speakers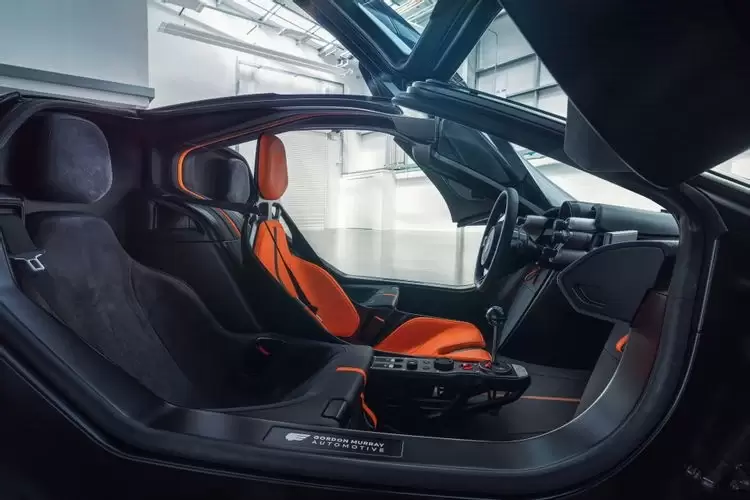 The T.50's high-end audio system was designed by Arcam, one of the most well-known British audio firms.
Weight allowance for all elements and layout arrangement in the allowed area were two challenges in adding sound to the T.50.

The final speaker setup had a total of 700W and ten speakers.
Its whole audio system weighed less than 10 pounds, including woofers, tweeters, mids, amps, and everything else.
Transmission: H-Gate Manual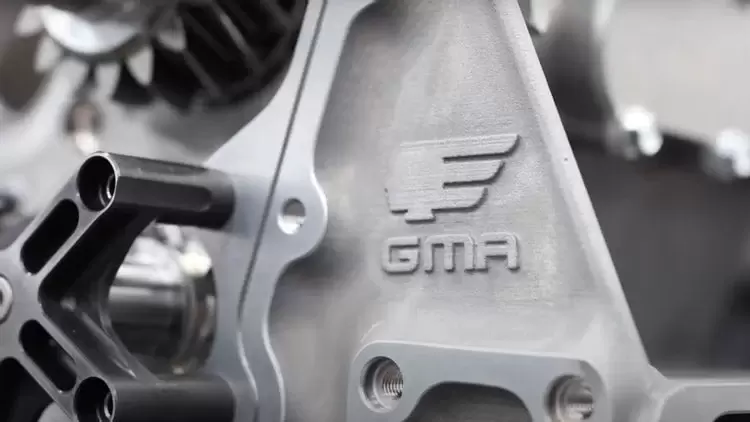 Xtac created the T.50's manual gearbox.
It's a six-speed manual with an H-pattern.

It has gun-drilled driveshafts, a lightweight clutch, and a limited-slip light alloy housing.
The total weight of the tranny is slightly more than 175 pounds.
Price Tag: $3 Million (ish)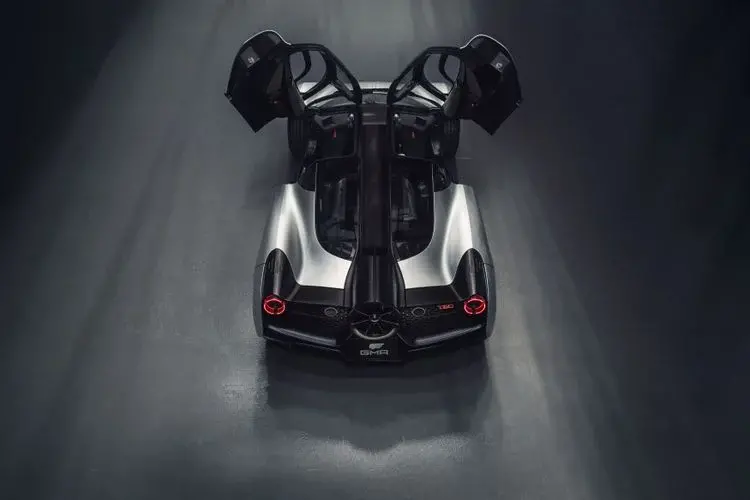 The T.50 is expected to cost $3 million to begin with.
Although expensive for most, a McLaren might be considered an investment with a 10X or more return on investment.

The notion of a fantastic return on investment with a McLaren was proven when a Platinum Silver Metallic 2019 McLaren F1 sold for $19.8 million at auction.
A 1995 Ferrari F1 set a new record price earlier this year.
The one-of-a-kind McLaren sold for more than $20 million at auction.
Fan Car Technology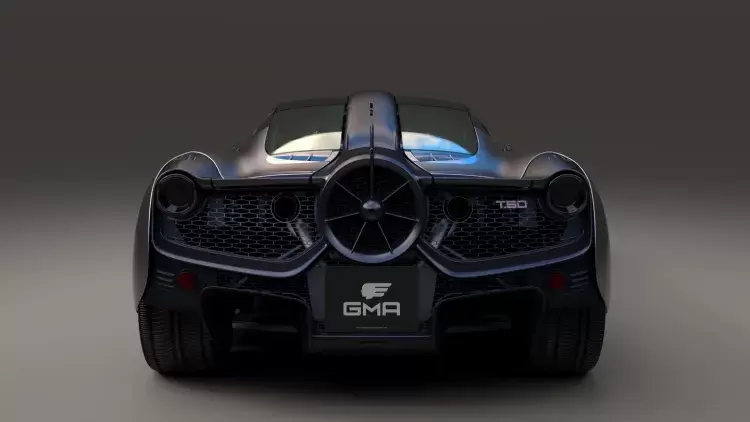 The T.50's electric fan is located rear-center, above the licence plate, and serves as a ram-air system for the Cosworth powertrain.
"Fan vehicle" technology, according to Gordon Murray Automotive, "delivers the most sophisticated aerodynamics yet seen in a road automobile."

The T.50's fan has a distinctive visual aspect and provides underbody ventilation, similar to the Brabham BT46B Formula One Fan Car.
It rotates at a speed of 7,000 RPM.
It has a circumference of about 16 inches across the back.
Special Layout: 3-Seater (Driver in the Middle)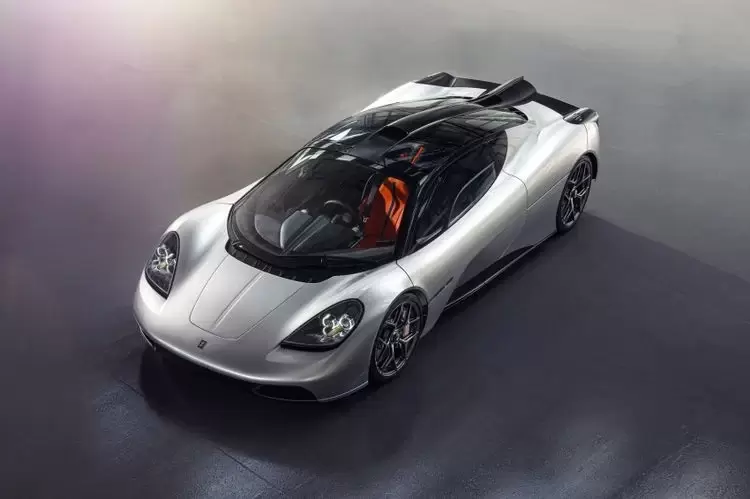 The T.50 is a mid-engine, rear-wheel-drive vehicle with the renowned central driving position, according to Gordon Murray Automotive.
What does this entail for the lucky person who has their hands on the steering wheel and their foot on the gas pedal?
It entails putting the driver in the driver's seat.

Murray's McLaren F1 inspired the three-seater design, which aims to bring Formula One technology to a streetcar.
In an interview 25 years after the McLaren F1, Murray noted, "I wanted the driver to feel unique, and sitting in the centre was synonymous with Formula One."
Production Schedule: Limited Release for 2022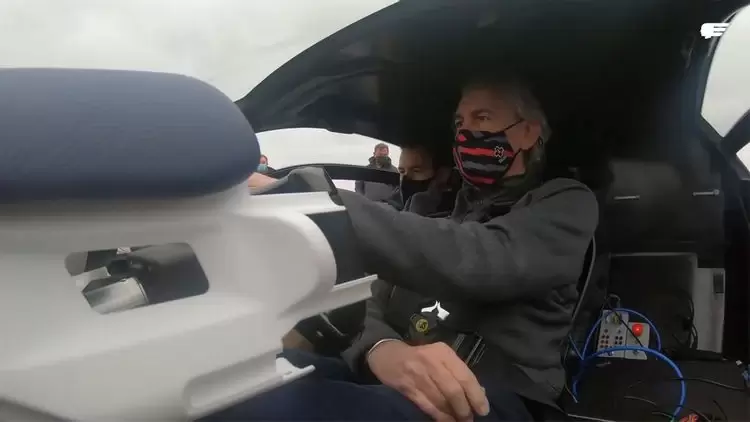 On March 15, 2021, Gordon Murray Automotive published footage of the T.50's XP2 prototype on the circuit at Dunsfold.
Murray personally piloted the ship on its first trip.

On the Gordon Automotive YouTube page, fans received a sneak view of the first run with restricted rpm.
Viewers were told that complete manufacturing will commence in 2022, with just 100 special models being delivered to customers.
The Designer Himself: Gordon Murray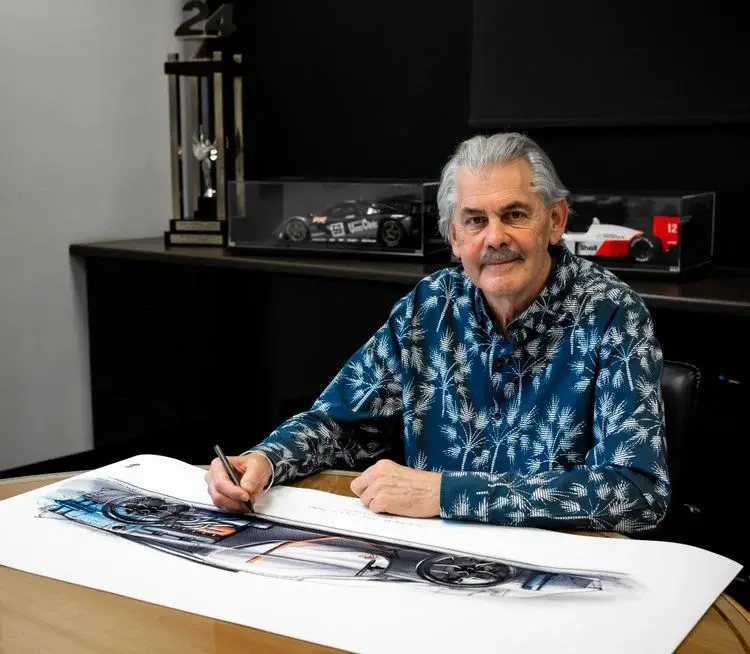 Gordon Murray, the father of the famed McLaren F1, was a 17-year veteran of the Brabham Formula One team, winning two world titles (1981, 1983).
His transfer to McLaren Racing as Technical Director resulted in a championship in his first year (1988), followed by two more championships in a row (1989, 1990).

Murray's discoveries have come from his own firm, Gordon Murray Design, since 2005.
iStream was created as a result of this firm.
iStream, according to Gordon Murray Design, is a radical cradle-to-grave rethinking of the car production process.