Roush unveils the Ford Bronco's first enhancements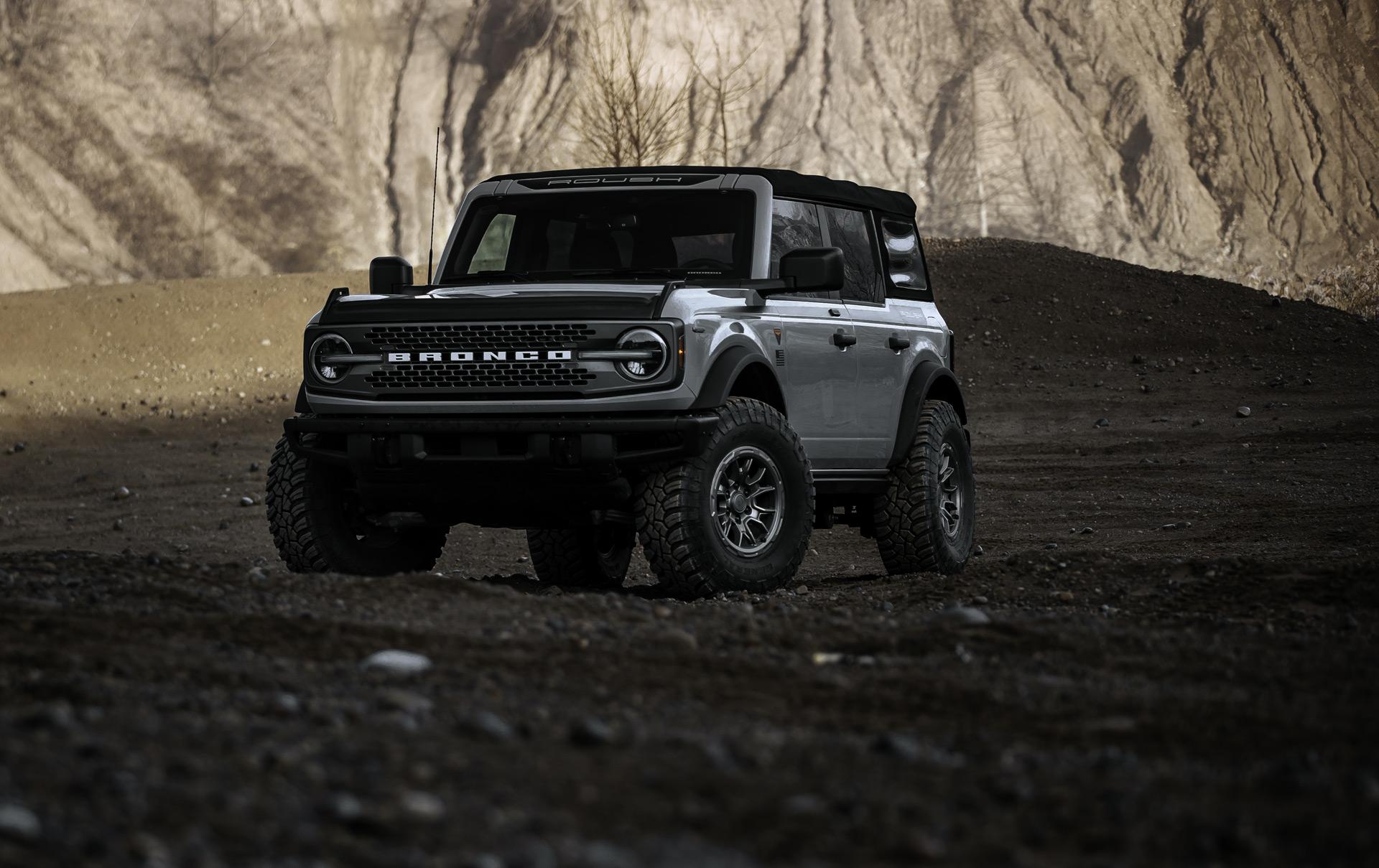 Roush unveils the Ford Bronco's first enhancements
On 23/12/2021

at 21:55

In Jeeps
Ford is preparing to release a Bronco Raptor next year, but it isn't the only option for Bronco enthusiasts eager to boost their off-roaders capabilities.
There's a growing array of tuning companies offering Bronco enhancements, and one with direct ties to Ford is Roush, which announced its first options this week.

Roush has released a Bronco R Series Kit, which can be ordered through authorised Roush dealers or on the company's website.
The $6,750 limited-edition package comes with everything from engine enhancements to wheels and style options.

The package is compatible with Broncos equipped with either a 2.3-liter turbocharged inline-4 or a 2.7-liter twin-turbocharged V-6 engine.
High-flow intake and exhaust (axle-back) systems are included, as well as 17-inch wheels, a graphics package, custom badging, floor liners, and Roush's off-road recovery kit, which includes a weather-proof storage bag, D-links, and a torch.
The intake system keeps the Bronco's water-fording capability by including an off-road pre-filter.
It provides a 30% increase in air flow over the stock unit, according to Roush.
The 3.0-inch pipe in the exhaust system is supposed to boost ground clearance and departure angle.

The stock 2.3-liter engine is rated at 300 horsepower and 325 pound-feet of torque, while the stock 2.7-liter engine is rated at 330 horsepower and 415 pound-feet of torque.

Roush is selling the air intake and exhaust systems separately for budget-conscious consumers.
They start at $479.99 and go up to $1,049.99, respectively.

Roush is also working on a different Performance Pac, which will be revealed at a later date.