Suzuki Jimny portal axles have been fitted by a tuner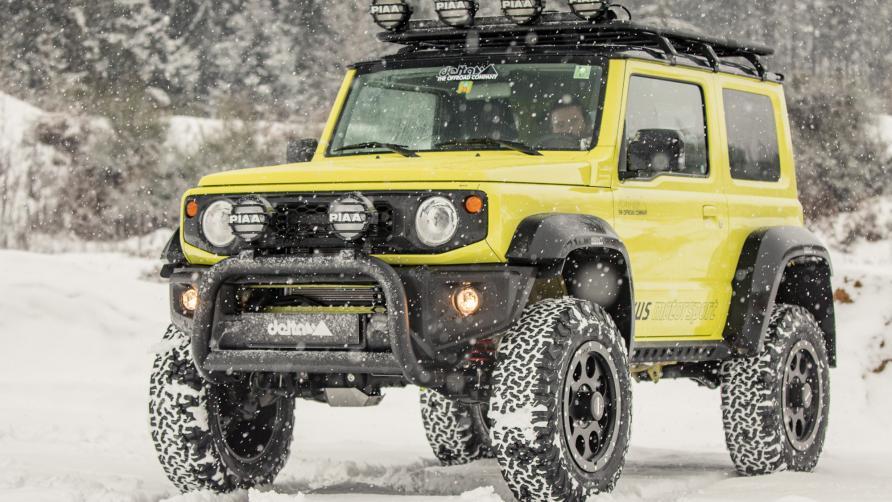 Suzuki Jimny portal axles have been fitted by a tuner
The Suzuki Jimny doesn't require a newer, more efficient engine, better on-road manners, electrification, more creature comforts, or any of other humdrum things, according to a business named delta4x4.
Axles with portals.
The Swiss business, which prides itself on "unique and extraordinary conversions," has modified a limited batch of Jimnys using technology made famous by the G- and E-Class 4x4 squared.
The principal advantage of portal axles is that they provide significantly more ground clearance since the axle tubes and hubs are situated higher than the wheel's centre line.
As a result, there is increased ground clearance.
In addition, if you're into extreme motoring, having more ground clearance has obvious advantages.
This Jimny does, in fact, have a three-tonne winch affixed to the front of it.
Delta's Jimny has 100% diff locking on both front and rear axles, as well as a 4cm body lift provided by adjustable shocks linked to remote reservoir technology.
The wheels are also huge, with 18-inch alloys covered in Cooper all-terrain rubber.
Eighteens!
To defend against off-road damage, the wheels include interchangeable crash guards.
Also, kerbs.
Always keep an eye out for kerbs.
The additional axles, shocks, and wheels increase the little Jimny's ground clearance by a massive 40cm beneath the diffs, but it's still 1.8m tall overall, which is 75mm higher than a conventional Jimny.
Only twelve will be manufactured — the first having already been sold – and it has been homologated for use in Switzerland and Germany.
Prices begin at €56,500 and rise to €65,500 for the one with the differential locking.