Bronco Van Looks Cooler Than Any Ford SUV
Bronco Van Looks Cooler Than Any Ford SUV
In Off-Road
Consider living in this tough and capable Ford van with contemporary Bronco styling.
The beauty of digital automotive renderings is that they enable for the production of completely fantastical designs that are free of any real-world restraints.
Plus, if it's something that won't appeal to auto enthusiasts, you won't have to worry about ruining a perfectly nice vehicle.
SAMIRS Customs, a digital automobile renderer, has changed the Ford Bronco into a weird BroncoVan with strong California vibes, completely changing the look of the Bronco.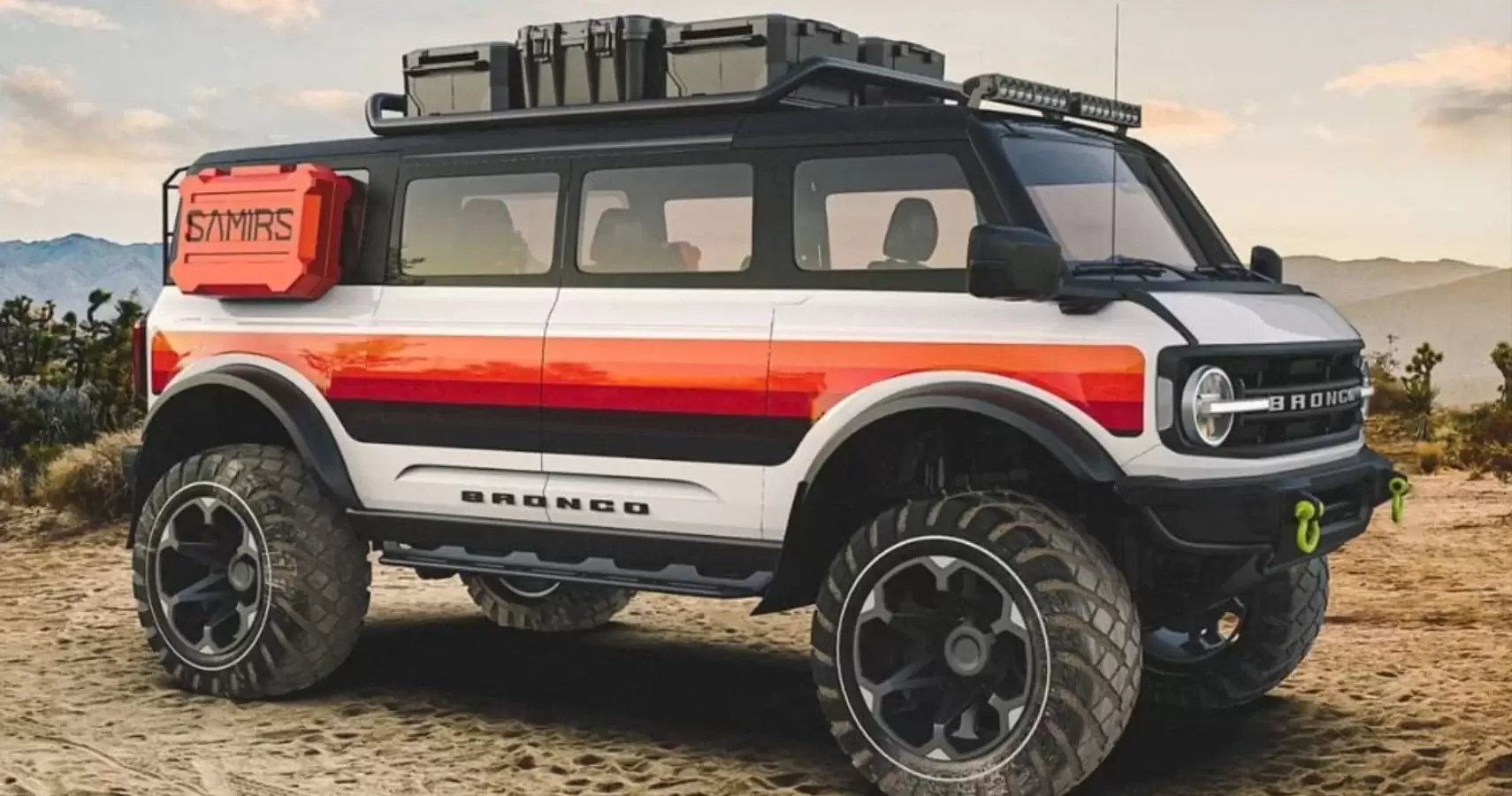 Perhaps the most noticeable alterations are in the front end when compared to a conventional Ford Bronco.
The grille style that makes the modern Bronco stand out has been carried over to the BroncoVan.
The Bronco's hood, on the other hand, is no longer present.
Instead, it has a flat snout, which could indicate that this truck is powered by a mid-rear engine or perhaps an electric vehicle.
The Instagram post description makes no mention of a powertrain.
Aside from that, the BroncoVan appears to be riding on larger tyres, giving it a more aggressive off-road posture.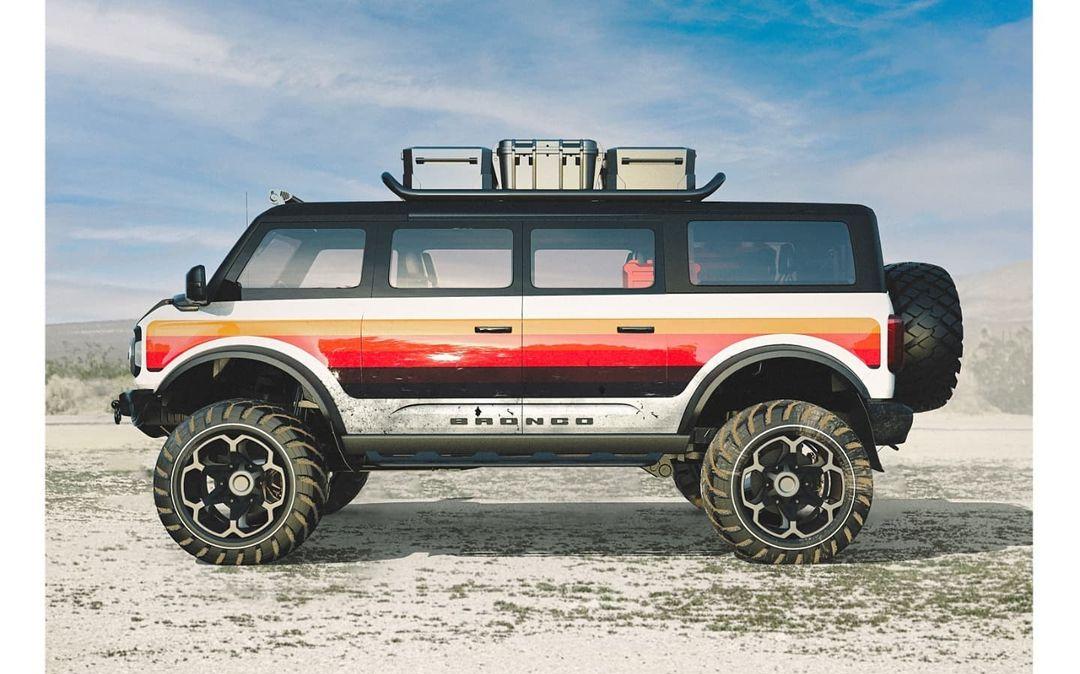 There are no dimensions available for this vehicle, however it appears to have acquired some weight when compared to the normal Bronco.
The most significant alteration, though, is the BroncoVan's length.
While the Bronco has lost some frontal length due to the lack of a hood, it has been stretched out at the back to give it a van-like form, which should allow for additional seating and storage room in theory.
If the BroncoVan's grille was removed, it would be difficult to tell that this was a Bronco at all.
While there are numerous differences from the original Bronco in the front and side, the rear end, aside from the tyres and wheel arches, is relatively unchanged.
What's really cool about this BroncoVan is the retro-looking livery it's wearing, which adds to the California vibes it's giving off.
The idea of a Bronco van of some kind isn't that far-fetched, and it's possible that it will happen one day.
Perhaps this rendering will provide a fascinating insight into the future.

SAMIRS Customs' Instagram page was used as a source.