Bentley Continental GTZ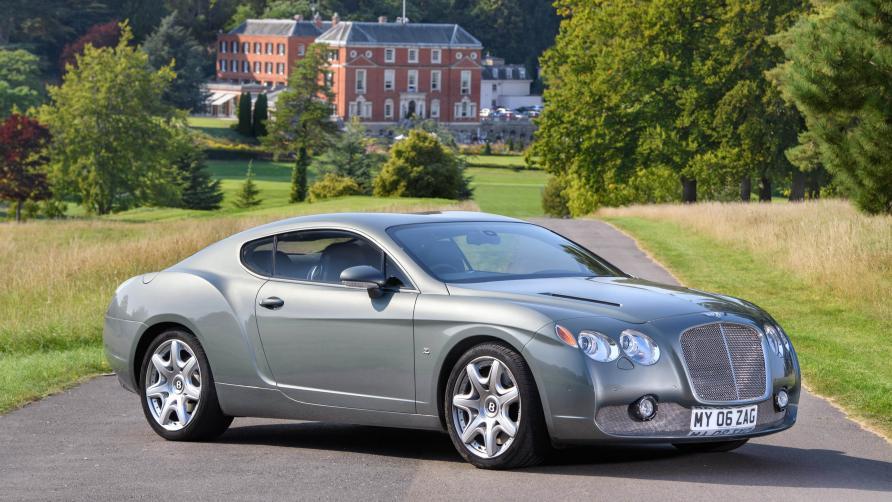 Bentley Continental GTZ
If you're planning a lengthy trip out to your distant rural home this summer, Modified Rides has discovered the ideal used GT to get you there in style...
This is a 2006 Bentley Continental GTZ that will be auctioned off this weekend at the Bonhams Goodwood Festival of Speed.
Now, that rogue Z isn't a mistake; as you've probably seen, this isn't your average Continental GT.
The GTZ was Bentley's first cooperation with the illustrious Carrozzeria Zagato, and the outcome was everything from modest.
Because Zagato's comprehensive restyle of the Continental GT didn't debut until 2008, the car spent the first two years of its life as is.
However, the owner must have been rather taken with the double bubble top, because they paid €500,000 to have their car modified at Zagato's in 2009.
But isn't the end product just glorious? Check out the longer flowing tail and the dramatic rear styling. That exterior colour is a delightful light green too.
The interior is an equally lovely dark green, and whilst Zagato was transforming the exterior bodywork it also found the time to embroider a whole host of Z logos inside, as well as fitting a full leather headlining.
This particular GTZ (one of only nine in existence) has apparently lived its whole life in London, which may explain why the twin-turbo 6.0-litre W12 only has 8,600 miles on the clock. The price for all of this in 2021? Well, Bonhams reckons it'll go for somewhere between £400,000 and £500,000. Bargain, or too bold for its own good?