Genesis X Concept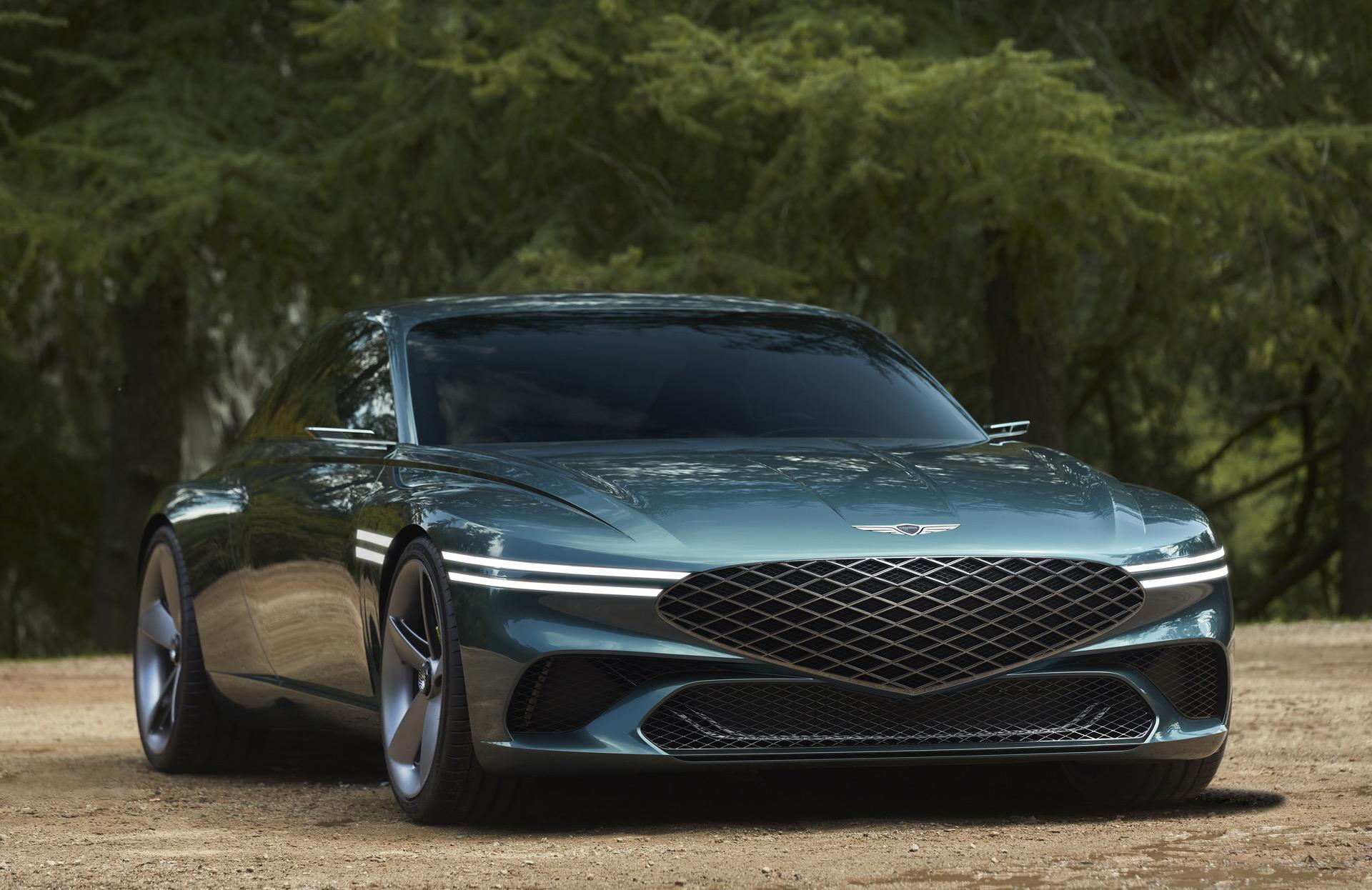 Genesis X Concept
Concepts are meant to give a clue as to what an automaker will produce, but Genesis appears to be breaking this norm.
The last three Genesis Concepts have all been battery-electric coupes, including the Genesis X that was presented on Tuesday.
What are the final two Genesis automobiles to be produced? The GV80, a mid-size SUV, and the GV70, a compact SUV, will be released first, followed by the GV60, which is expected to be a smaller battery-electric SUV.
However, a few details of the Genesis X shown to journalists in California lately have us feeling a little more optimistic that this idea may eventually lead to an electric-powered touring or sports coupe.
Its predecessors, the Essentia and Mint, launched at consecutive New York International Auto Shows (remember those?) in 2018 and 2019, respectively, were more daring in terms of appearance.
With the brand's distinctive parallel lines present in the headlights, taillights, and a pair of metal strips on the rear side windows, the Genesis X feels firmly set in what Genesis is currently making.
In fact, after the GV70, the new metallic logo seen on the concept will appear on every revised Genesis going forward.
At present, the car's details are relatively sparse.
We know the engine will be all-electric and have inductive charging, which is similar to how cellphones are charged wirelessly but on a greater scale.
We know it's a 2+2 grand touring coupe in the vein of the Lexus LC and BMW 8-Series, and interior photographs reveal a basic yet elegant design that's becoming a Genesis signature.
As a result, we're left with many questions about the Genesis X, the most pressing of which is what platform it might run on.
It would make sense for it to share its underpinnings with the upcoming GV60; the Hyundai Motor Group's E-GMP platform also serves as the foundation for the Ioniq 5 SUV and the Kia EV6.
Other concerns include whether the vehicle will be rear- or all-wheel drive.
Will Genesis join Audi in the long-term fight to obtain American regulators to authorise camera side mirrors?
Will a production model look as amazing as this?
We're locked in the waiting game once more.
It didn't make sense to develop a halo car without the rest of the Genesis lineup fleshed out, even when Genesis insisted on a production coupe in 2021 or 2022.
But no such promises have been made this time, and with three sedans and three SUVs on the way, the moment is right for a sportier coupe.
The third electric coupe idea from Genesis, hopefully, will be the charm.
Let us know your thoughts in the comments below, Modified Rides.