A 1982 Mercedes-Benz SL Class Trans Am Race Car Will Be Sold At Auction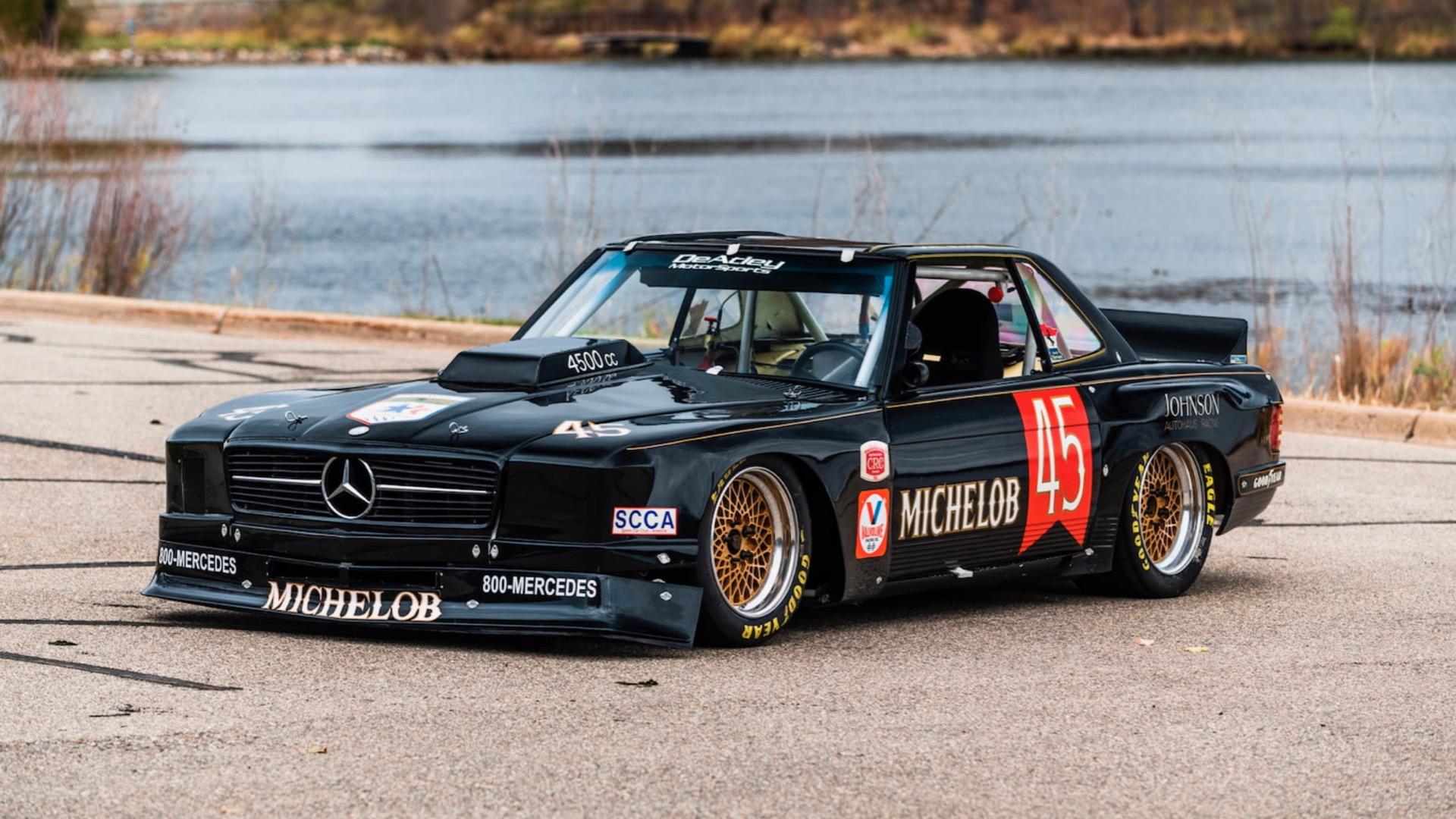 A 1982 Mercedes-Benz SL Class Trans Am Race Car Will Be Sold At Auction
The SCCA Trans Am series became famous for its grids of American muscle cars, but it's evolved over time to include more diverse vehicles, like as this 1982 Mercedes-Benz 450 SL, which is one of the items at Mecum's Kissimmee, Florida, auction set for January 6-16.
The race car is based on the then-current R107 SL-Class, although it was designed from the ground up for racing, as were all Trans Am cars at the time.
It sports a tube frame chassis and massive front and rear spoilers, as well as fibreglass bodywork.
A 5.0-liter V-8 engine has been de-stroked to 4.5 litres to conform with Trans Am standards.
The racer's engine, unlike the normal SL-Class, is fed by two Holley carburetors.
Loren St. Lawrence drove the Trans Am SL-Class, which was owned by Neil DeAtley, who operated a Mercedes dealership in Lewiston, Idaho, and was sponsored by Michelob beer.
For the 1983 season, DeAtley switched to Chevrolet and won the Trans Am title with two Camaros driven by David Hobbs and Willy T. Ribbs.
According to the auction item, this SL-Class is the first Mercedes to compete in a professional series since 1955, when the company retired from racing following a fatal collision at the 24 Hours of Le Mans.
In the meanwhile, Mercedes automobiles made an appearance in rallying, and it's worth emphasising that the Trans Am SL-Class was not a factory-backed effort.
Later in the decade, Mercedes returned to racing with Sauber in the FIA's Group C category.
In terms of road car-derived racers, the AMG GT is Mercedes' weapon of choice in racing today.
The Mercedes-Benz SL-Class was also entrusted to AMG for development in 2022, although the new sports vehicle still leans more toward luxury than its AMG GT sister.