The Mercedes-AMG CLS 63 Shooting Brake has a top speed of 204 mph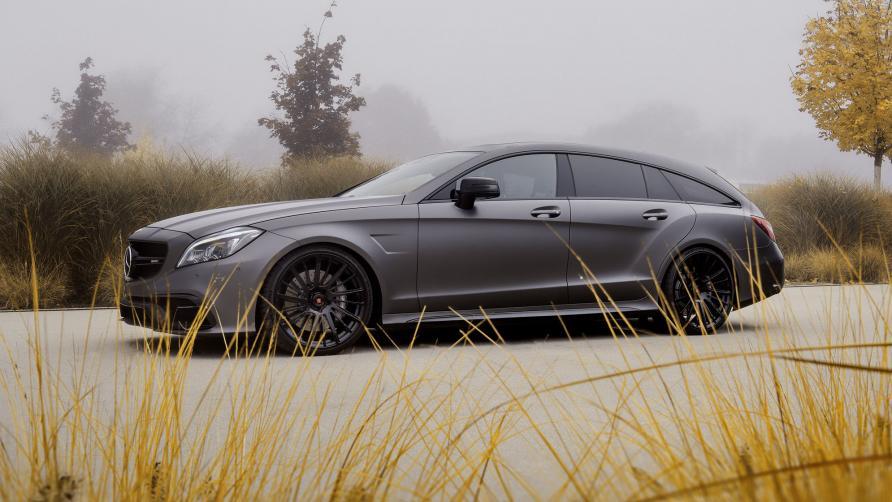 The Mercedes-AMG CLS 63 Shooting Brake has a top speed of 204 mph
Mercedes cancelled the old V8-engined AMG CLS Shooting Brake years ago; the lovely, mildly wacky five-door was designed to only last one generation of CLS.
Eduard Pogea, the founder and CEO of Pogea Racing, was so devastated by this that he decided to construct his own "unicorn," which is the stealth grey CLS you see in front of you.
Modified rides accepts no responsibility for the inevitable lost day spent looking for ancient V8 CLS estates in the classifieds.
Let's start with any AMG's beating heart.
A redesigned turbo, a larger intercooler and coolant pump, and a 'Stage 3' tune for the seven-speed automated gearbox were all added to the 5.5-liter bi-turbo V8.
Power jumps from 577 to 732 bhp, while torque jumps to an absurdly high 821 lb ft.
How about this for a punch?
The CLS clocked 204 mph (329 kmh), according to Pogea, and "the owner did not try to check if the speedometer would have gone any farther."
The forward pressure does not break off in any scenario."
Forward thrust.
Huh.
Pogea adjusted the airmatic rear configuration to lower the entire car by 25mm overall, while KW Automotive worked on an adjustable front axle suspension setup.
Michelin PS 4S rubber is wrapped around a pair of 20in forged alloy wheels, and the entire body has been repainted in Pogea's signature'stealth grey.'
Inside and exterior, there's carbon fibre, a big music system, an Android-powered 12.5-inch touchscreen, and wifi.
Pogea has given his automobile the moniker 'Lorenzo,' and he is pleased of its versatility, allowing him to "go over 300kmh (186mph) and feel comfortable and calm," as well as "enable drives with 8.8l/100km (32mpg)."
"One of the final CLS Shooting Brakes to roll off the line has undergone a very thorough, effective, forceful, but conservative refinement," according to the firm.
It's a one-off, but if you happen to have an old Shooting Brake and like what you see, you know what to do.