Gemballa GTR 600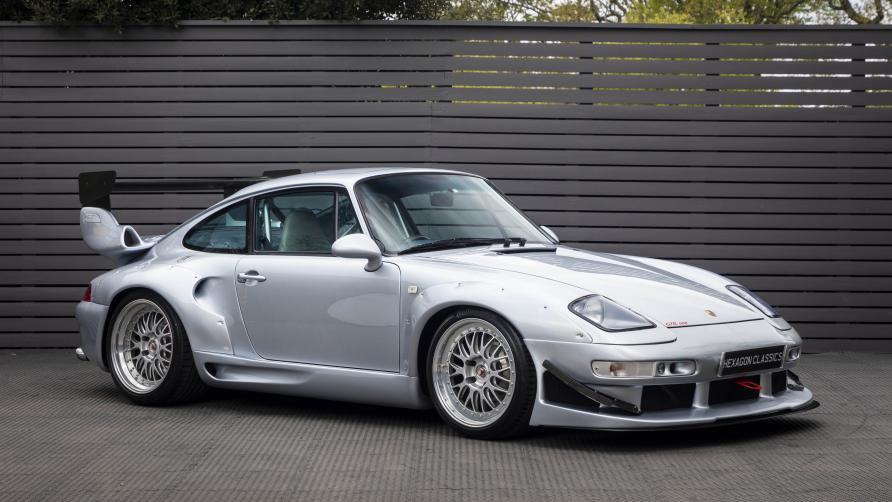 Gemballa GTR 600
Is it possible to do any better than this when it comes to modified Porsches? It's a Porsche 993 Turbo with 610 horsepower.
This is a Porsche 911 Turbo from the 993 generation. It's now a completely captivating Gemballa GTR 600 that you'll want to own.
It's currently on the market at Hexagon Classics in London for the cheap price of £295,000.
It also has a respectable 31,700 miles on the clock.

Some background information.
This right-hand drive car had a blue exterior and a light grey and blue leather interior when it left the factory in 1996.
It was delivered to Gemballa and updated to Biturbo 570 spec after a year, but evidently that wasn't enough for the previous owner, because it was back with Uwe for a €190,000 conversion to GTR 600 spec after another year.

What you see here is the end outcome.
The 3.6-liter twin-turbo flat-six engine produces 610 horsepower and 530 pound-feet of torque.
A six-speed manual transmission and a four-wheel drive system send power to all four wheels.
The massive upgrades ultimately improved the 993 to homologation special GT2 Evo condition, with nearly every major part changed (including brakes, suspension, and a full engine overhaul), as well as that magnificent widebody aero kit installed.
Carbon was used extensively, and it was even given those new aerodynamic headlamps.

It was resprayed in Porsche Polar Silver at the time, and it was one of only four GTR 600 models constructed, making it extremely uncommon today.
Just make sure you drive it whoever buys it...
modified cars Modified Super Cars