Many, many wings adorn the new TechArt GTstreet R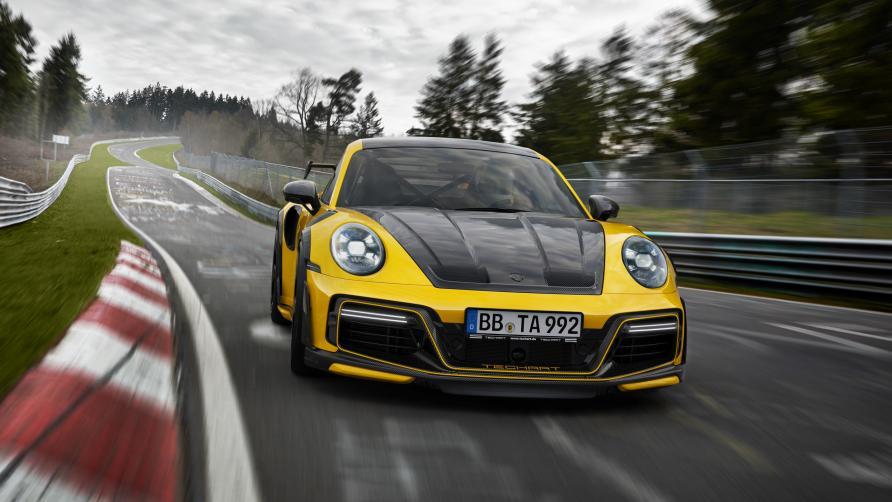 Many, many wings adorn the new TechArt GTstreet R
TechArt has been making Porsche 911 GTstreets for 20 years, the first of which was based on the Porsche 996 Turbo two decades ago.
Many, many wings adorn the new TechArt GTstreet R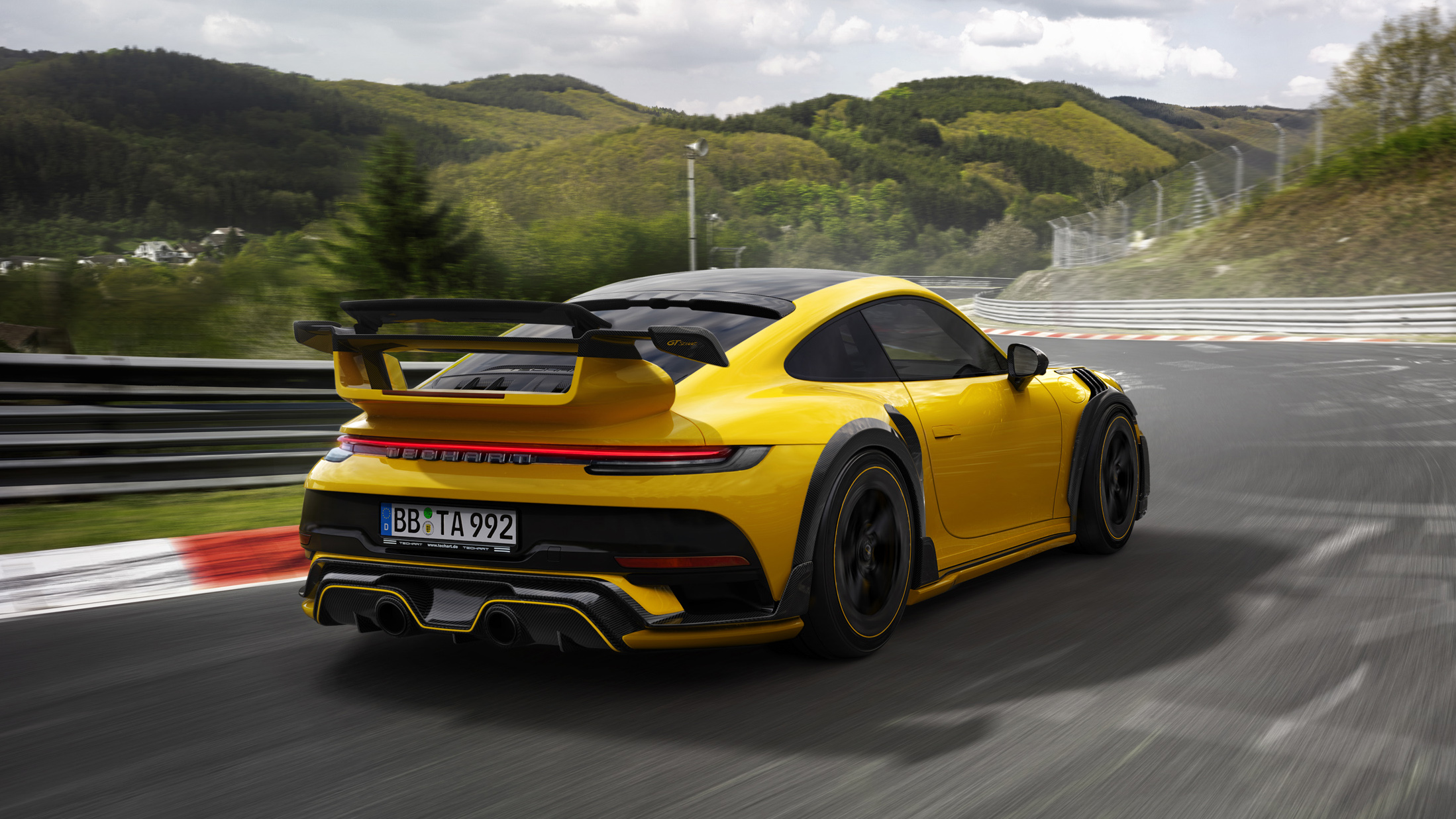 TechArt has given this new 992 Turbo S-based GTstreet R 789bhp, 701lb ft of torque, and a peak speed of 217mph, making it the most insane one yet.

It'll only be available in 87 pieces (to commemorate TechArt's inception in 1987), and it's not exactly subtle, is it?
Simply count the number of wings on the back of the building.
There are at least four layers visible.
The front splitter, the GT3-style vented bonnet, and the side fins are all constructed of carbon fibre (of course).
At 87 mph, the complete package reportedly creates four times more downforce on the rear axle and 45 percent less lift on the front axle than the basic vehicle (140kph).

TechArt's new engine module and a pair of new turbochargers provide the extra power, while a hand-welded sports exhaust system should make things as loud as they are fast.
The Turbo S has forged wheels with dazzling carbon fibre aero discs and a suspension modification that lowers it by 25mm.
The interior is dominated with chequered flags, which is somewhat unusual.
Alcantara, leather, and carbon fibre are also used extensively.
If you prefer something a little more basic, there will be an extra Clubsport Package available later this year.

What are your thoughts, Internet users?