Pandem Rocket Bunny's GR 86 bodykit is incredible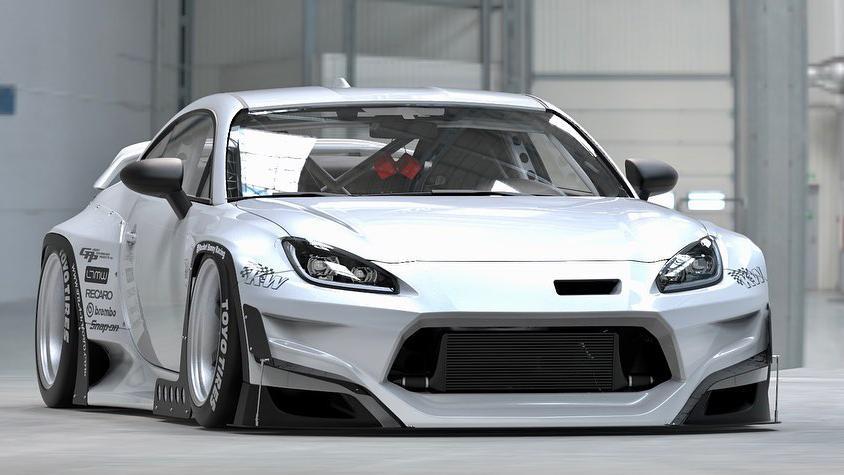 Pandem Rocket Bunny's GR 86 bodykit is incredible
Like the sound of the new Toyota GR 86 with its 2.4-litre flat-four engine, but think its aesthetics are a touch on the safe side?
We've got just what you're looking for. Take a look at Pandem's new Rocket Bunny widebody kit.
It's the brainchild of Kei Miura, the creator of Tops Racing Arts Kyoto (TRA Kyoto).
Take a look at that crazy front bumper with the additional intakes and riveted arches.
There's also a new rear diffuser, as well as a wraparound rear wing that adds some serious presence.
The inside has also been stripped and fitted with a suitable roll cage, according to this demonstration.
This one has the potential to split the Internet.
Please leave your thoughts in the comments area below...