The Dacia Duster has been given a not-so-sensible widebody modification by a tuner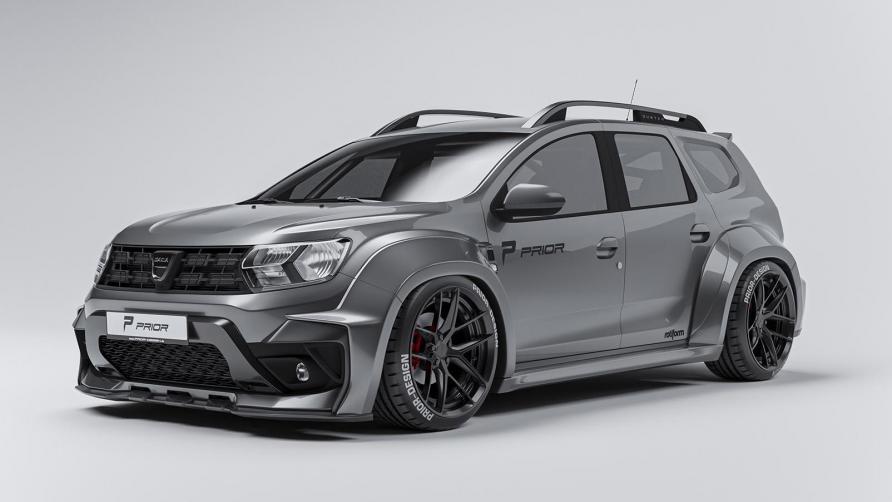 The Dacia Duster has been given a not-so-sensible widebody modification by a tuner
The Dacia Duster is a practical, reasonably priced vehicle that succeeds on a number of fronts. A German tuner felt that big freakin' arches were just what this spinning lake of sense needed.
Yes, Prior Design has brought out the widebody pens once more, and while the base vehicle this time is less performance-oriented, it's no less insane.
For €2,999, you can have the complete arches, front splitter, and rear diffuser package.
At the very least, the Duster's motif is maintained.
The little roof spoiler will cost you back an additional €299, but you'll have to take care of your own springs and wheels if you want the completely slammed appearance seen above.
Of course, we'd love to hear from you in the comments area below.
If your jaw can be dragged back up off the floor, that is.