What are your thoughts on this Mini GP that has been modified?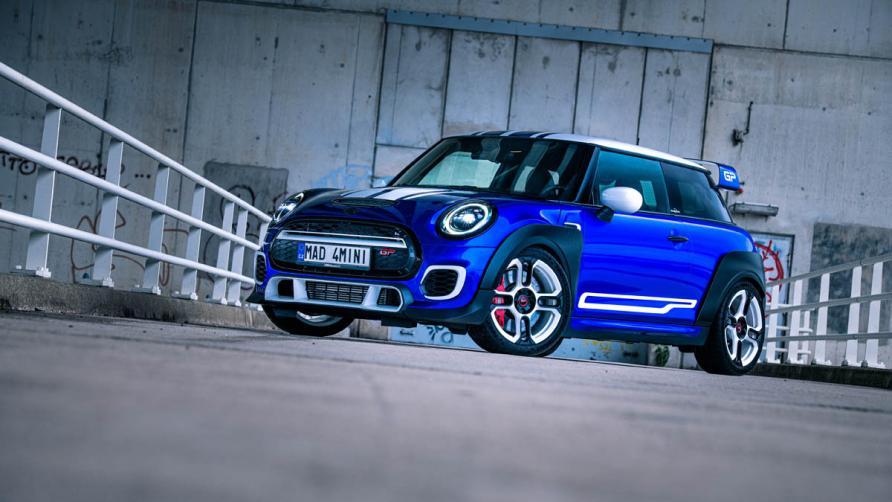 What are your thoughts on this Mini GP that has been modified?
Isn't this a great colour? This is one of the 3,000 third-generation Mini GPs produced, however this one has been extensively customised by Beek Auto Racing in the Netherlands. Definitely eye-catching.
Beek claims to have improved the hardcore Mini's performance, handling, and sound through their firm MINIspeed.eu, claiming that "the normal GP3 does not reach its full potential" and that "Mini engineers had to take shortcuts to make the project financially feasible."
Ouch.
In any case, AST Suspension of the Netherlands has installed a softer new suspension configuration to enhance on-road characteristics, as well as a Milltek cat-back exhaust to address the noise concerns.
The performance of this Czech-registered car has been increased from 302bhp to 325bhp, but Beek claims that the 2.0-litre four-cylinder engine may be upgraded to 350bhp+ if desired.
Michelin Cup 2 tyres are on the outside, with a carbon/Alcantara steering wheel on the interior.
Oh, and a passenger screen inspired by Ferrari.
Nice.
The wrap is made of Blue Gem vinyl with Gloss White accents, and the Mini's infamous arches have been matte blacked.
What are your thoughts, folks?