Are you tired of your Mustang Shelby GT500's automatic transmission?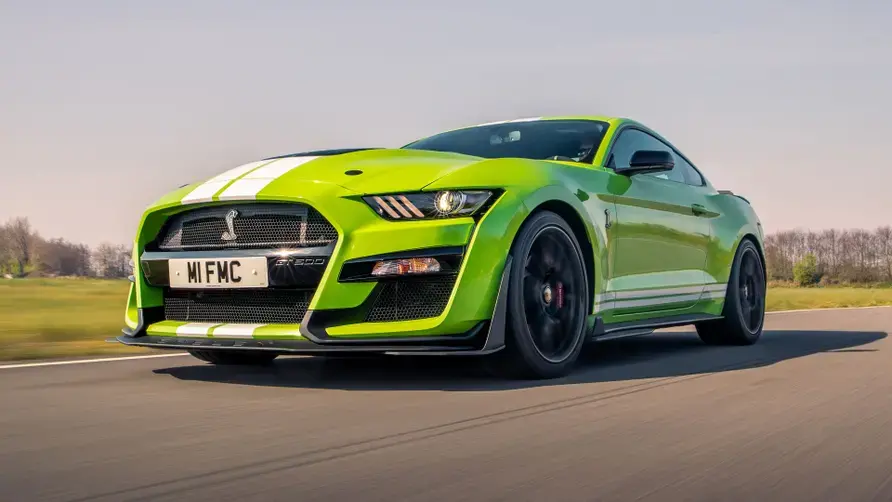 Are you tired of your Mustang Shelby GT500's automatic transmission?
Have you always wanted a Ford Mustang Shelby GT500 but can't get your hands on one since it's only available with an automatic transmission? HPJ Performance, a US tuning outfit, has come to the rescue with a manual conversion kit.
The transmission is a six-speed Tremec T56 Magnum XL that can handle up to 700lb ft of torque and comes with a flywheel and bellhousing that have been authorised by the SFI, a US organisation that oversees racing safety standards.
You'll also get Ford factory pedals, a new centre console with your option of leather or suede for the shift gaiter, and a clutch selection based on the power and usage of your vehicle.
So that's everything.
HPJ also offers a variety of modifications for your Mustang GT500 to raise the power a little or to genuinely stratospheric heights if you're so inclined, making this Ford truly your versatile friend.
According to the company, manual conversion is possible.
Unfortunately, the Shelby GT500 isn't available in the UK. It starts at $72,900 in the US (about £54,000) but would cost much more to import due to all the stamps and paperwork required.
If you don't want to bother with all the trouble, there's a £56,955 Mach 1 Mustang with a six-speed manual available in the UK, although it's obviously not as track-focused as the big bad Shelby.
If you absolutely must, there is a crazy option accessible in the UK through Clive Sutton.
Would you prefer a gearstick over an automatic in your Shelby GT500?
Please let us know in the comments section below, Modified Rides.
Muscle Cars Ford Mustang Shelby GT 500