The CS850R Mustang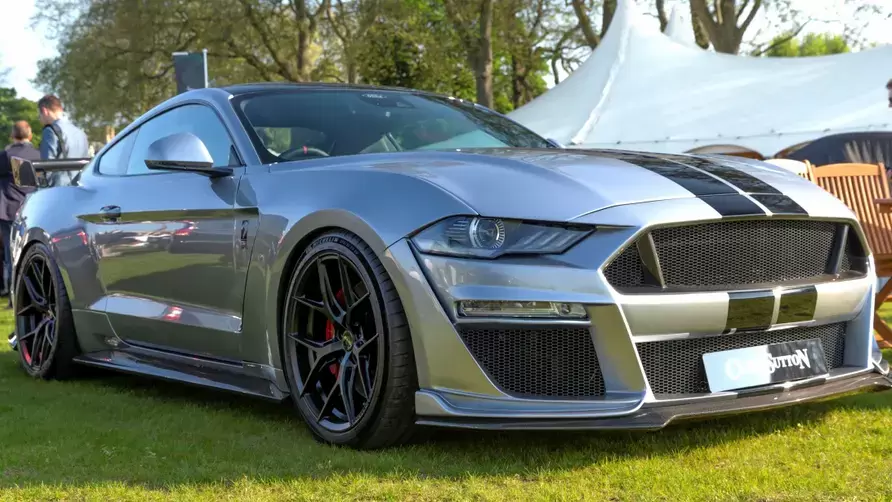 The CS850R Mustang
The fastest new Mustang on the market is now even faster. Clive Sutton has announced the updated version of its upgraded Ford Mustang (dubbed the CS850GT) in the UK, which is based on the upgraded Mustang in the US (the Shelby GT500).
The CS850R is the model name for this one.
It's been designed to go around in circles, as its appearance suggests.
In professional jargon, this is known as 'track driving.' There is also "spirited on-road" driving.
CS upgrades the standard Ford Mustang's 5.0-liter V8 with a Whipple supercharger, intercooler, and active exhaust system.

This boosts power from 454bhp to an eye-popping 847bhp and 665lb ft of torque.
The front and rear anti-roll bars, as well as improved bracing, new subframe components, active shocks, and 'linear' springs, are carried over from the CS850GT, another 847bhp Clive Sutton Mustang.

The addition of a Torsen differential and a tweaking of the final drive ratio from 3.55 on the CS850GT to 3.37 to make the gearing somewhat shorter distinguishes the R from the GT.
"The vehicle feels more eager at start and while pushing out of a turn," CS comments, "while strong acceleration feels quicker and more aggressive."

There are a few colour and decal changes – which you can see – as well as red brake callipers and custom inside piping, and so on.
Let us know your thoughts in the comments below.
Video:
NEW Mustang CS850GT Review: An 859HP MANUAL Beast
Muscle Cars modified cars Modified Mustang