The Best of Both Worlds: This 1965 Mustang features a Challenger Hellcat grille and a BMW chassis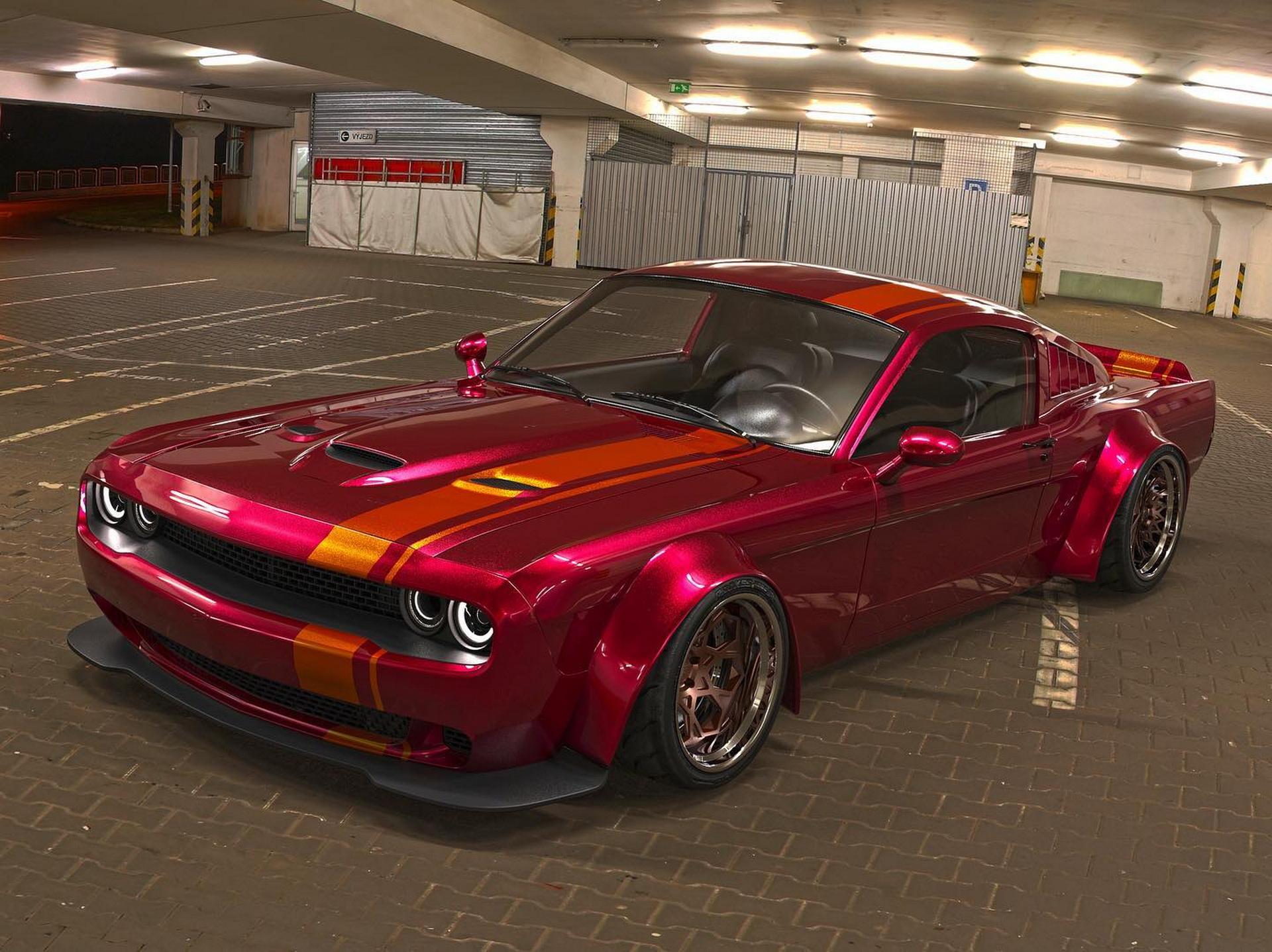 The Best of Both Worlds: This 1965 Mustang features a Challenger Hellcat grille and a BMW chassis
This is one of the strangest digital renderings ever seen on a Ford Mustang, if not the weirdest. Because it's no longer simply a Mustang, but a stunning Frankenstein creation that sits on a BMW and has a Challenger Hellcat front end.
It's also a widebody, as if that wasn't enough.

Abimelec Arellano, also known as abimelecdesign on Instagram, created the digital rendering.
His fans, as well as himself, are ecstatic.
Here's all we know about this automobile, which is both a real build and a crazy synthetic representation.
Although the portrayal is inventive, it is not pure imagination.
The Wallenstein is a work in progress by Custom FN Customs (Instagram handle: customfncustoms), with aspirations to compete in the Battle of the Builders at the SEMA Show in 2022.

It has a front end from a 2015 Dodge Challenger, a body from a 1965 Ford Mustang Fastback, and a chassis from a 2004 BMW 330i.
It's also a widebody.
They paid Arellano for a rendering, and that's precisely how the car will appear when it's finished.

"So, a few of weeks back, @customfncustoms messaged me with this insane and fantastic project commission," Arellano says.
This Beemer, appropriately dubbed Wallenstein, will look like nothing else on the road while murdering tyres."
Fans are curious as to why the designers chose a BMW chassis.
"Genuinely interested what prompted you guys chose the 330i for the chassis," one inquired.
I'm not familiar with BMWs.
What makes that chassis suitable for a weapon of this magnitude?"

"They're fairly amazing for drifting and affordable," Aaron Russell (of Custom Fn Customs) said.
"We paid $500 for it."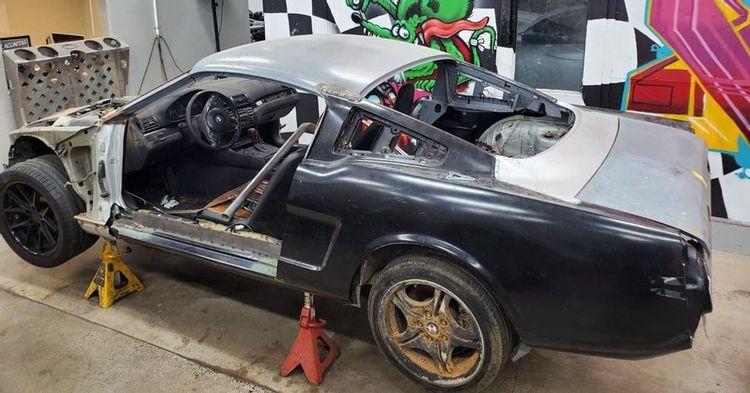 For the time being, the automobile does not resemble the rendering.
It's only metal on metal right now, and work is underway to transform it into the elegance Arellano envisions.
"It'll also have @lumilor painted stripes, which will simply add to the wow factor," he adds.
It's an unusual combination of components, but I think it works!
It appeals to me.
"How do you people feel about it?"
modified cars Modified Muscle Cars Hellcar Challenger Ford