A Porsche 356 on skis and tracks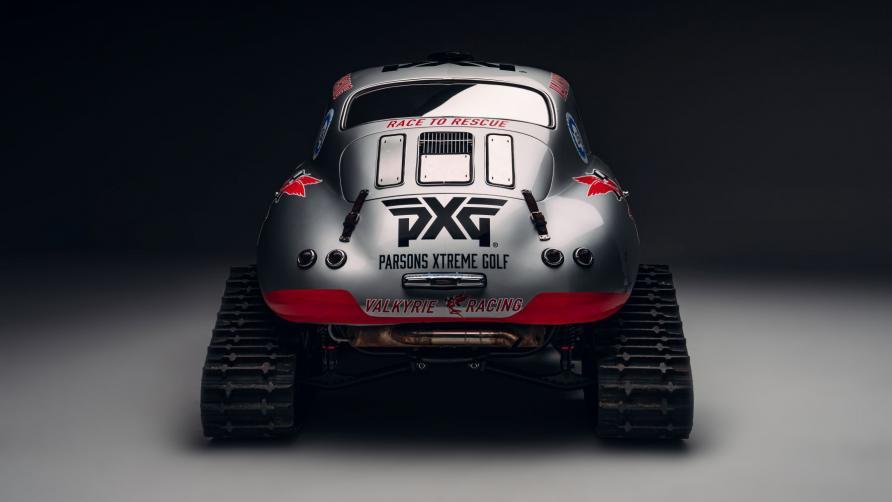 A Porsche 356 on skis and tracks
Isn't this the most amazing thing you've seen this year? Okay, we get that these are only teaser photos, and we can't wait to see the entire project, but what we have here is a Porsche 356 that has been modified to operate on tank tracks and skis.
It's also not just any 356A; this one belongs to Renee Brinkerhoff, an American racer and genuine legend.
She is the creator of Valkyrie Racing, a traditional rallying team, but she has also been on a 'World Rally Tour' of fundraising since 2017.
To summarise an enormous undertaking in a few lines, the aim was to race this particular 356 around all seven continents, traversing 20,000 miles over 18 countries in order to raise awareness to – and aid in the prevention of - child trafficking.
B has finished the insanely difficult La Carrera Panamericana, Targa Tasmania, Caminos Del Inca, Peking to Paris, and East Africa Safari Classic rallies.
That third continent, as you might have guessed from the skis, is Antarctica.
Blimey.
Kieron Bradley, a British extreme adventurer and chassis engineer, worked with Tuthill Porsche for almost 18 months to re-design the 356 for temperatures as low as -50°C.
The goal is to travel 356 kilometres across Antarctica before attempting to break the continent's land speed record.
Nice.
Oh, and Brinkerhoff's philanthropic organisation, Valkyrie Gives, has raised over $500,000 to date.
What a labour of love.

Modified Rides gives her a standing ovation.