Kahn Design is back with a custom-built Ferrari gtc4 lusso coach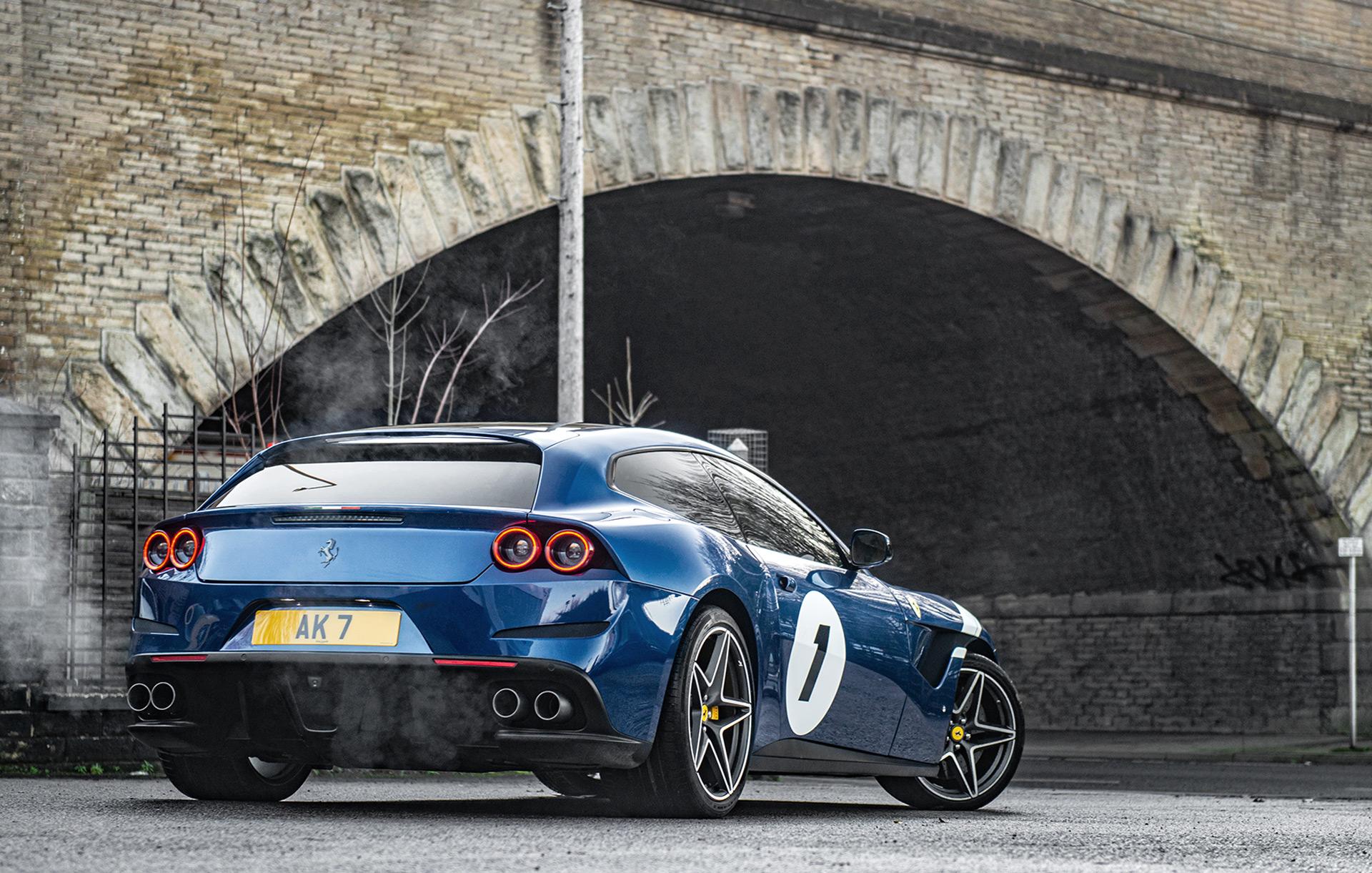 Kahn Design is back with a custom-built Ferrari gtc4 lusso coach
Kahn Design of the United Kingdom took on the task of upgrading the aesthetics of the Ferrari GTC4 Lusso and succeeded spectacularly.
The beauty of classic Ferraris is frequently lacking in more current Ferraris, and Kahn Design has attempted to remedy this on the GTC4 Lusso by adding subtle accents that result in a cleaner look.
The GTC4 Grand Edition is the product of this collaboration.
Kahn's team hammer formed new aluminium front fenders for the GTC4 Lusso using techniques learnt from the Aston Martin-based Vengeance project, with design inspiration drawn from the fenders of the 1950s 250 Testa Rossa.
The fenders also hide part of the headlamps, giving the car a crisp appearance reminiscent of the limited-edition J50 supercar from a few years ago.
The front fascia is likewise changed, with new daytime running lights and a much more polished appearance than the original design.
The changes are completed by a front lip spoiler and Kahn's custom forged wheels.
The front wheels are 20 inches wide, while the rear wheels are 21 inches wide.
Continental ContiSportContact 5 P tyres (255/35 front and 315/30 rear) are wrapped around them.
You might be asking why Kahn went to the trouble of hammer forming the fenders for the coach-built Ferrari rather than simply developing a mould for fibreglass or carbon-fiber fenders, as many other aftermarket companies do.
It's all about keeping the coachbuilding legacy alive, according to firm founder Afzal Kahn.
"In the United Kingdom, the ancient method of hand-crafting cars has all but vanished, with only a few of brilliant artisans capable of producing what I regard to be a sort of art," he stated.
"And I'm honoured to be a part of it and contribute to its history."

The GTC4 Lusso will be discontinued in 2020, but a replacement, the Purosangue crossover SUV, will be released later this year.
modified cars Super Cars Ferrari