The guy behind Weismann has unveiled a new BMW Z4-based sportscar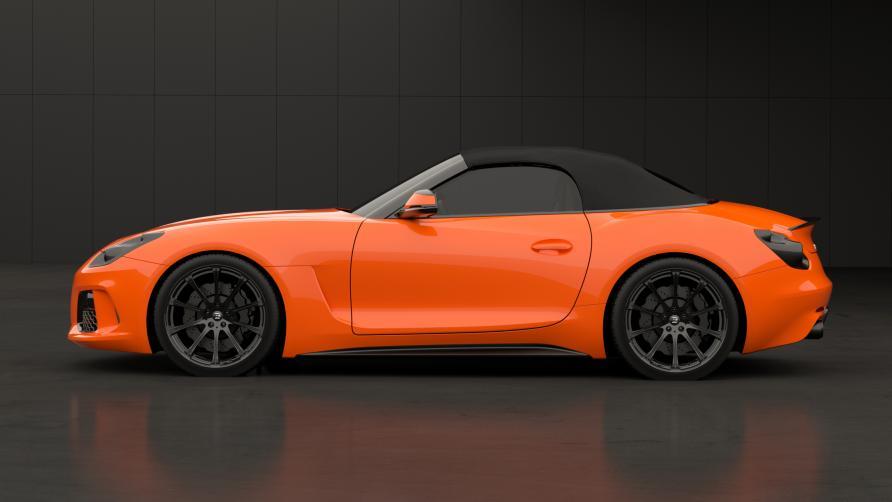 The guy behind Weismann has unveiled a new BMW Z4-based sportscar
Remember Wiesmann, the German company that established a name for itself by designing BMW-powered sports cars that looked like they came right out of 1950s Britain?
This isn't them, but...
Sorry for the inconvenience.
In 2014, Wiesmann ran into financial difficulties, and the firm was purchased out.
If you read these pages on a daily basis (and why wouldn't you?) you'll know that Project Gecko is set to make a reappearance any day now.
That was supposed to happen in 2020, but we can think of a few things that may have gotten in the way, so we'll forgive the new owners for the time being.
Anyway, just to be clear, this isn't that response, and it's not Project Gecko either.
Friedhelm Wiesmann, one half of the original company's sibling duo who founded it in 1988, has teamed up with brothers Harald and Michael Käs to establish a new brand.
It's named Boldmen, despite the fact that all three founders have magnificent heads of hair (sorry, we couldn't resist, we know it's bald).
The BMW Z4-based CR 4 is the company's debut vehicle.
With those bug-eyes and that pouty mouth, it certainly looks intriguing.
Every panel will reportedly be constructed of carbon fibre, and the Z4's turbocharged 3.0-litre six-cylinder engine will be tweaked to produce 402 horsepower and 450 pound-feet of torque.
The not-so-bald men claim that the car will go from 0 to 62 mph in only 3.9 seconds, with a peak speed of 155 mph.
The BMW's eight-speed automatic transmission remains, but a new stainless steel exhaust system and a retrimmed leather/Alcantara interior have been added.

There's no news on pricing just yet, but with that complete carbon body, don't expect it to compete with the Z4.
What are your thoughts, Internet?