Novitec has increased the power of this Ferrari SF90 to 1,019bhp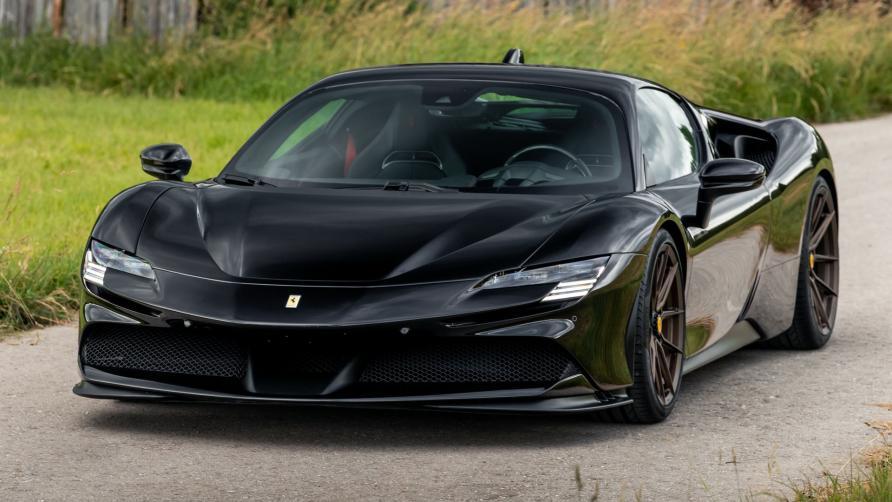 Novitec has increased the power of this Ferrari SF90 to 1,019bhp
The Ferrari SF90 is still in its early stages, but German tuner Novitec has already discovered a method to extract a little more power and torque from the all-wheel-drive hybrid hypercar's V8.
Normally, a tuner like Novitec would play around with the ECU before installing any new parts.
However, we believe the SF90's brain is more complex than other cars', thus the extra 33bhp and 43lb ft comes purely from a redesigned exhaust for the time being.
The "well calibrated" system, which includes 100-cell metal catalysts, allows the engine to breathe more freely and better regulates engine bay temperature.
Optional gold plating improves heat regulation even more, and you may have a version of the system made from F1-style Inconel if you like.
Total system output has increased from 986bhp to 1,019bhp – hardly a huge jump, but we're assured "additional performance enhancements" as well as a carbon-fibre aero package are in the works.
According to Novitec, the car accelerates from 0 to 62 mph in 2.5 seconds and has a peak speed of "beyond 211 mph."
The wheels on this SF90 are custom-made for it by Vossen.
The ride height has been reduced by 30mm in the front and 25mm in the back, further enhancing the stance.

Thoughts?