Uwe Gemballa, a Porsche Turbo S tuner, has taken the 911 Turbo S to a whole new level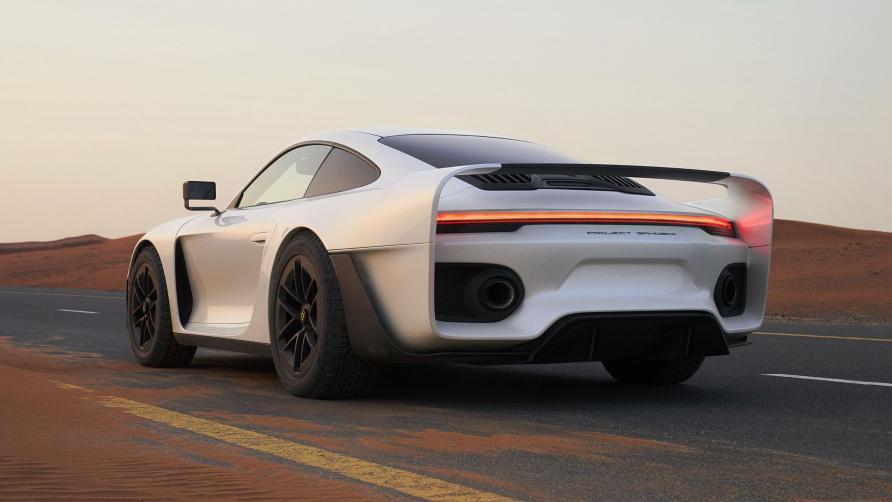 Uwe Gemballa, a Porsche Turbo S tuner, has taken the 911 Turbo S to a whole new level
Are you fed up with supercars that are too quick for the road? Tired of hypercars that can only be driven on private test tracks? Then we may have the device you've been looking for. A supercar that can go anywhere and do anything.
Welcome to the Marsien, courtesy of Marc Philipp Gemballa, the 27-year-old son of the late, famous German tuner Uwe Gemballa.
Once upon a time, it was a Porsche 911 Turbo S.
It's now a 750bhp all-carbon high-riding dune-bashing beast.
This new 'MPG' enterprise has nothing to do with the other Gemballa-branded firm that claims to be developing its own mutant 911 and a new hypercar.
Marc doesn't have the legal rights to his father's firm name, so he's started his own company, following in his father's Porsche-modifying sandtracks footsteps.
You're a fine young man.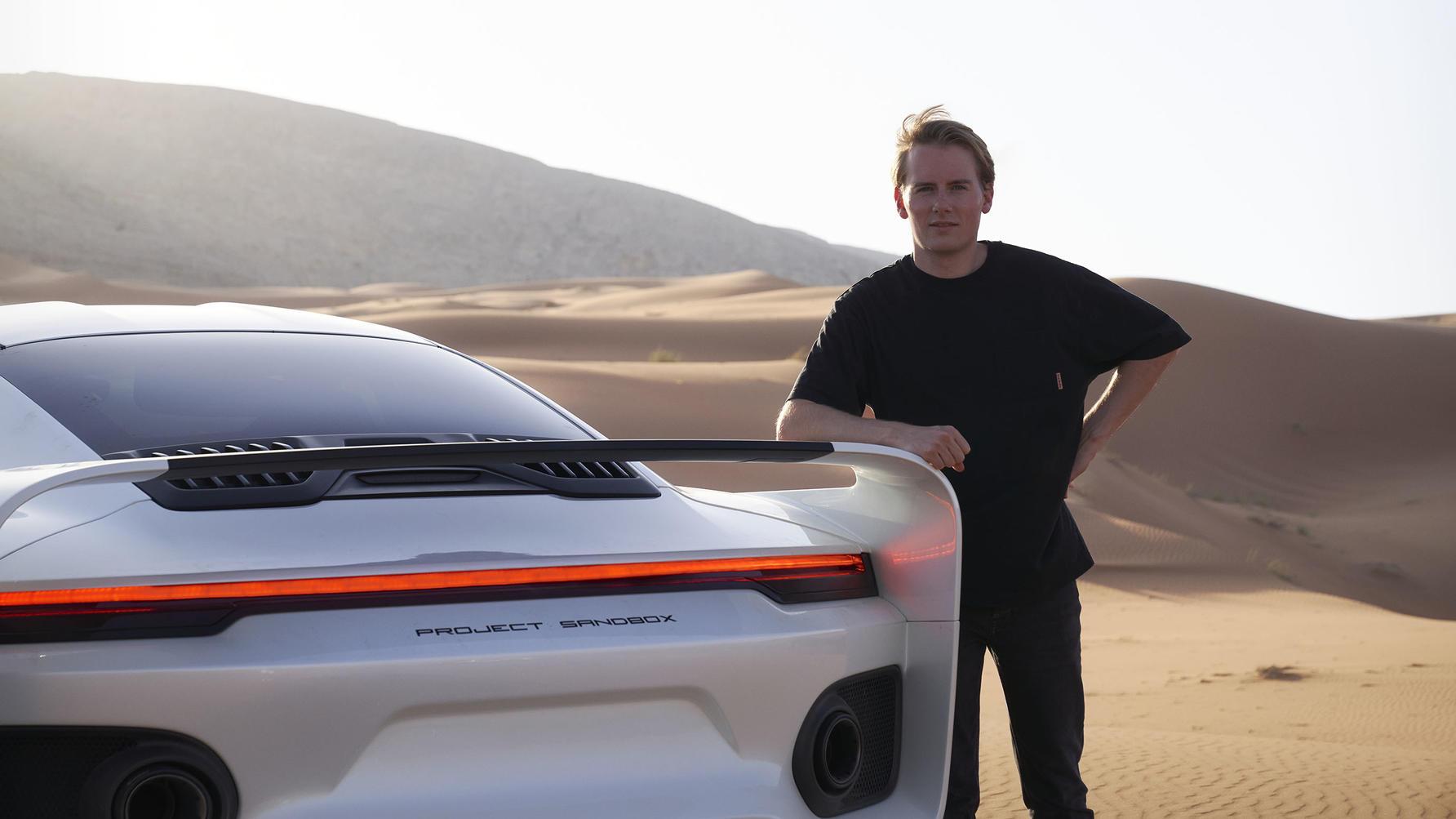 The name 'Marsien' is taken from the term 'Martian,' as it seems to be on the surface of the Red Planet while being tested in the United Arab Emirates, and the spec is also out of this world.
All of the body panels have been replaced with custom carbon fibre parts, with the wraparound 959-style tail being the showpiece.
This necessitated the replacement of the conventional Porsche tail light with a new one.
It's not cheap.
It's not easy.
However, it is required.
The carbon is F1 quality, and you may have it painted or delivered as a raw weave if you want, as stipulated in Chapter One of The Big Book of Selling Hypercars.
Meanwhile, RUF, a German Porsche specialist, has been tuning the already powerful 3.7-litre flat-six engine in the back.
Cooling and dust filtering have been upgraded, and it now produces more than 750 horsepower and 686 pound-feet of torque.
Despite this, MPG claims that the bi-turbo engine complies with global pollution regulations.
The vehicle has also been hard at work preparing for its crash test.
Because, yes, this monstrosity will be street legal.
With road tyres, the son-of-Gemballa-mobile can go from 0 to 62 mph in 2.6 seconds.
The max speed is around 205 miles per hour.
Need a car that's as quick as a Porsche 918 Spyder but far more pothole-resistant?
While the ferocious engine exhales via a new Akrapovic titanium exhaust, the power it generates is sent to all four wheels via a strengthened Porsche twin-clutch transmission.
Everything is burlier beneath the surface.
To deal with the increased forces, driveshafts are lengthened and components from Porsche's Cayenne SUV are swapped in.
KW Automotive designed and built an adjustable set-up that hydraulically jacks the Marsien from 120mm (normal 911 Turbo S height) to a 250mm-high off-road altitude, which was next on Gemballa Jnr's buying list.
Immediately, the term "boing" comes to mind.
As you pound the pavement, electromagnets in the dampers alter the compression and rebound behaviour of the suspension, so your stomach will probably say, "I've had enough, thanks," before the car's undercarriage.
Do you enjoy modes?
You've got them.
The Marsien retains the standard Porsche modes of Normal, Individual, Sport, and Sport Plus, but adds Gravel, Mud, Sand, and Snow, which have never been seen in a 911 before.
Then you've covered all the bases.
When you add the horsebox, it's the ideal pony club company car.
What kind of add-ons does a limited-edition off-road hypercar require?
That's right: there'll be more of everything.
So, if you're more concerned about stage timings than commuting comfort, you can select Reiger rally suspension, and then there's the power kit.
830 horsepower is possible thanks to new VTG turbos, an ECU adjustment, and a modified gearbox.
There isn't even a hint of a hybrid increase.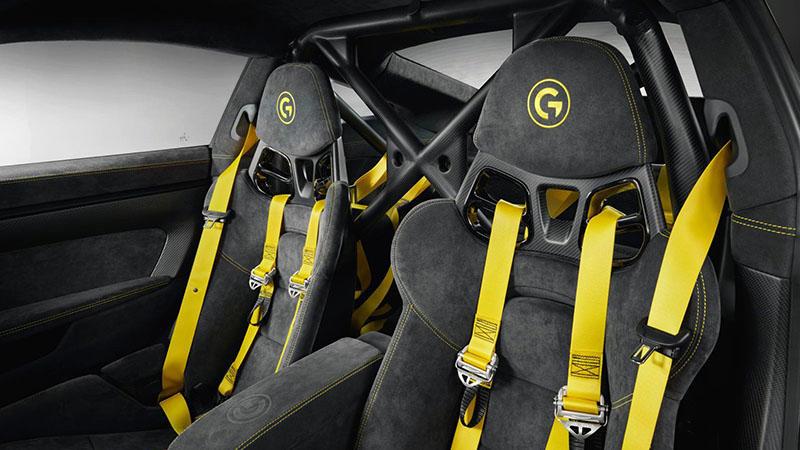 Inside, you'll find a sophisticated 911 Turbo interior with suede and carbon accents, as well as fabric door handles that pay homage to legendary extreme Porsches of the past.
The 'Project Sandbox' kick plates pay homage to the Marsien's codename during development.
MPG has been working on this project since before the newest 911 Turbo was even released.
The initial test mules were built on ordinary Porsche Carrera 4s.
This is a vehicle that may be used for a variety of purposes.
It's a practical sports car with hypercar performance, capable of traversing any terrain on Earth (or Mars) and performing jumps.
As a result, the pricing must reflect this uniqueness.
Yes, it does.
Gulp.
The Marsien is priced at €495,000.
Plus applicable taxes.
And then there's the shipment.
In addition, there are import taxes.
As well as optional addons.
Oh, and you'll need to bring a Porsche 911 Turbo S to the German factory for the Hulk-smash treatment.
Last we checked, one of those could be yours for £160,610.
Most 27-year-olds, on the other hand, undoubtedly believe they can design the world's greatest supercar.
This guy has made it a reality, and he's doing it all in honour of his father.
We are in agreement.
Is your million quid going on this or a Singer in the wild world of modified 911s?