The Turbo Study, a reworked Porsche 911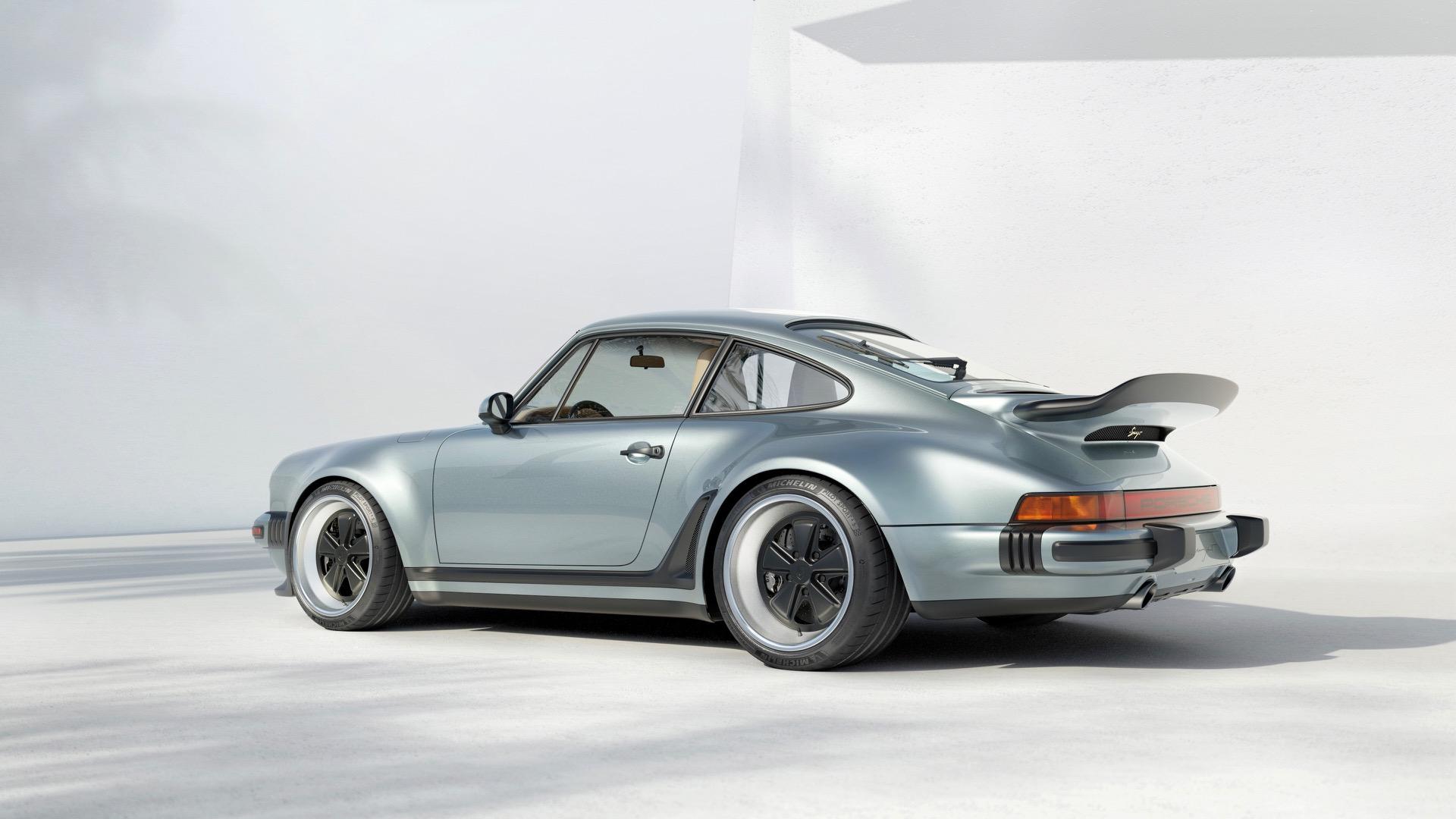 The Turbo Study, a reworked Porsche 911
Singer presented the Turbo Study on Wednesday, a redesigned Porsche 911 inspired by the Porsche 930 Turbo, which was the company's first attempt at forced induction and was produced from 1975 until 1989.
The Turbo Study, a reworked Porsche 911
This June, the Turbo Study will make its public debut at the Goodwood Festival of Speed.
The Turbo Study is the company's "third act," following the Singer-tuned 911 (now dubbed Classic Study) and the Dynamics and Lightweighting Study (DLS), which included Formula One knowledge from Williams Advanced Engineering, according to a press release.
The Turbo Study, like earlier Singer builds, is based on the 964-generation Porsche 911, which was produced from 1989 to 1994, but with backdated style and various mechanical modifications.
Singer used carbon-fiber bodywork to cut weight while replicating the 930 Turbo's broad body, "whale tail" rear spoiler, and black trim.
The rear fender's "shark fin" was also repurposed as an air intake.
Underneath that enormous spoiler is a 3.8-liter twin-turbocharged flat-6 engine with 450 horsepower by default (customers can select more if they want) and a 6-speed manual transmission.
Electric wastegates and air-to-water intercoolers are installed inside the intake plenums of the turbos.
According to Singer, both rear-wheel drive and all-wheel drive will be available in response to consumer requests.
The Turbo Study also features bespoke brakes (with carbon-ceramic rotors as an option), ABS, and traction control.
Because the Turbo Study is geared more toward long-distance touring than previous Singer models, it will include heated power-adjustable seats, air conditioning, and cruise control.
Singer will not discuss cost, simply stating that it varies based on how each buyer customizes their vehicle.
More than 70 clients have made reservations, according to the firm.
modified cars Modified Porsche Super Cars