Chevy Is Forcing Its Epic SEMA Truck Concept To Drop The Name "Beast"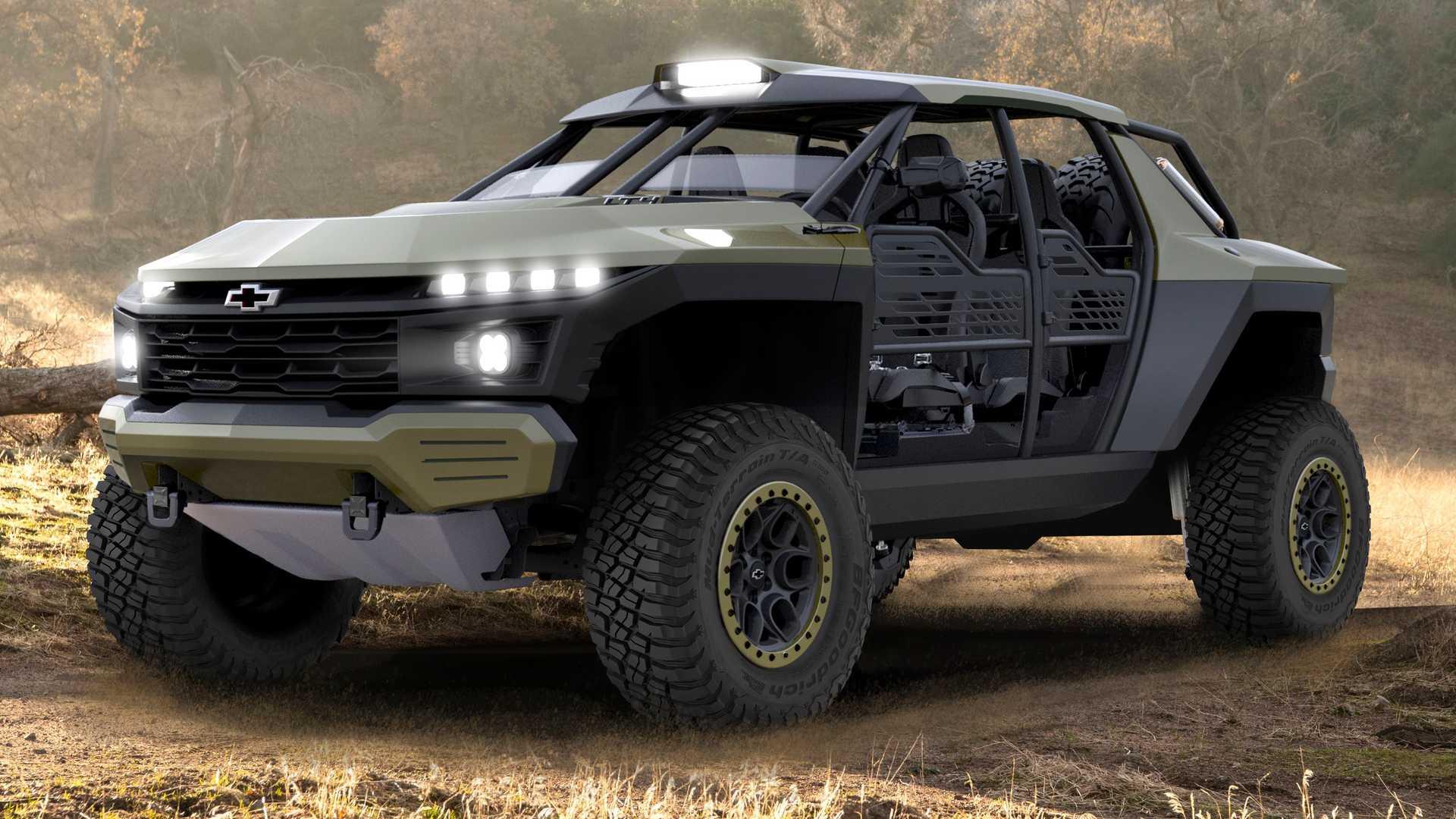 Chevy Is Forcing Its Epic SEMA Truck Concept To Drop The Name "Beast"
Chevrolet's Beast off-roader concept will have to go by a different name due to a naming issue.
The tough rig made its premiere at the SEMA Show in 2021.
A Chevy official informed Muscle Cars & Trucks, "We were recently approached by an entity objecting to our use of the Beast name."
"For the Chevy LT4 crate engine off-road concept vehicle presented at SEMA 2021, the team is considering alternatives."
The Chevy Off-Road Concept is the vehicle's new name, which is significantly less evocative than Beast.
If the manufacturer wants to show this model again or develop it further, it needs to come up with a new name for the vehicle.

The Beast trademark is currently held by Saber Automotive for use on automobiles in the United States.
This company is linked to Rezvani, a supercar manufacturer that produces the Beast.

The Beast concept starts with a substantially modified short-bed Silverado as a foundation for the off-road-oriented vehicle.
A 4130 chromoly steel roll cage now makes up the majority of the upper bodywork.
The rest of the façade, including a clamshell-opening front piece, is replaced with angular panels.
A Chevrolet Performance LT4 supercharged 6.2-liter V8 with 650 horsepower powers the vehicle.
It has a 10-speed automatic transmission with a two-speed transfer case and four-wheel drive.

The front suspension utilises concept pieces for the upper and lower control arms, and the rear suspension is a five-link with a Panhard bar.
Each corner has racing-spec adjustable shocks.
The machine is equipped with 37-inch off-road tyres and 20-inch beadlock wheels.

The Beast idea has a front wheel travel of 12 inches (30.48 centimetres) and a rear wheel travel of 15.5 inches (39.37 centimetres) with this combination.
The ground clearance is 13.5 inches, which is quite high (34.29 centimeters).
Concept Cars Modified modified cars SEMA Chevy