Take a peek at Mansory's Bentley Flying Spur, which has 700 horsepower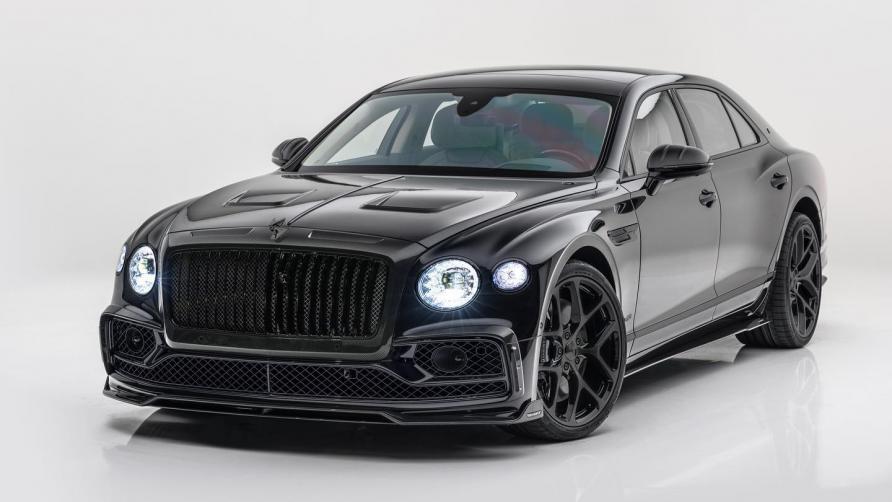 Take a peek at Mansory's Bentley Flying Spur, which has 700 horsepower
Mansory has been quite productive recently. The Stallone GTS, an 818bhp Ferrari 812 GTS, was first, followed by the 769bhp Audi RS7 with the necessary carbon exterior.
There's also this: the German tuner's interpretation of the Bentley Flying Spur.
With muscular new front and rear bumpers, a little lip spoiler, and a gigantic carbon fibre bonnet, the exterior is entirely blacked out.
Those wheels are also 22 inches in diameter.
Oh, and there's the 6.0-litre W12 engine, which has been upgraded to produce 700bhp (up from 626bhp as usual) and 738lb ft of torque.
As a result, the car accelerates from zero to sixty miles per hour in an astonishing 3.6 seconds, with a peak speed of 211 miles per hour.
Useful.
Internet, please share your thoughts in the comments box below.