Novitec's Ferrari 812 GTS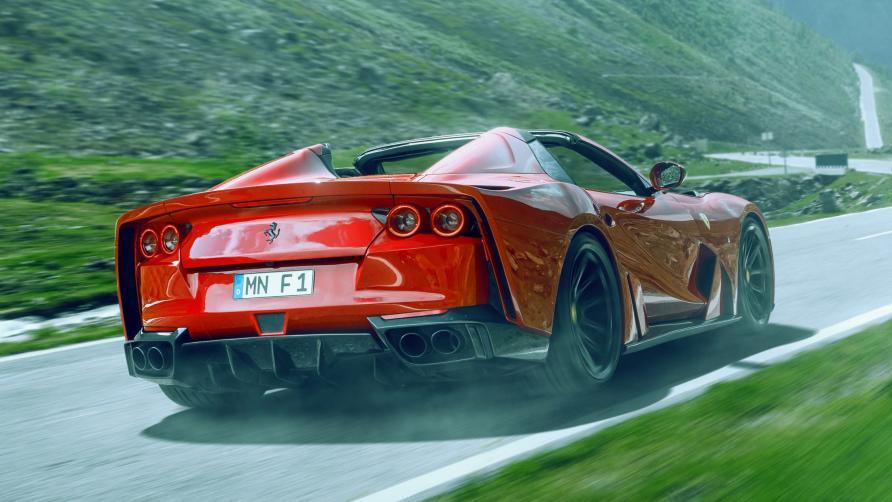 Novitec's Ferrari 812 GTS
"This is an unparalleled assault on the senses to drive, especially after you've set the manettino switch to 'Race' or 'CT off' and started wringing out this engine like the grim reaper is truly after it."
When we drove the Ferrari 812 GTS in 2020, we stated the same thing.
While it isn't Ferrari's penultimate electric-free V12 supercar, it may be the last that is reasonably priced, given that it isn't a limited-run model like the 812 Competizione.
Let's assume you've gotten your hands on one, but you're suffering from FOMO since the end-of-line special was announced and they've all sold out.
It's time to contact Novitec for one of their unexpectedly elegant makeovers.
For a long, Novitec's work has looked wonderful in a guilt-free sense, but it's hard not to be rocked by an aftermarket supercar that appears to be more measured in its approach.
And here's a shot of the N-Largo kit for the 812, which is 70mm wider in the back.
But we're not scared to admit that we like it.
And, along with a modest power boost from an ECU remap – to 818bhp, a tantalising single horsepower shy of the Competizione's output, but with Novitec freeing up more torque for a 553lb ft peak – that should all help to alleviate any regrets over missing the 812's formal send-off.
Especially because Novitec has also freed up additional exhaust noise, which we're still trying to figure out...