G-Power BMW M8 With a terrifying 887bhp!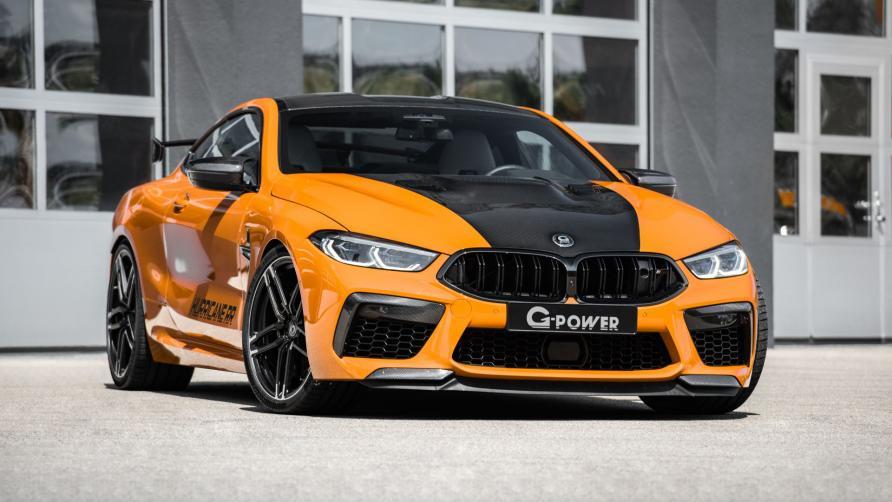 G-Power BMW M8 With a terrifying 887bhp!
Have you recently received a new BMW M8 Competition and aren't happy with the 625bhp generated by its twin-turbo 4.4-litre V8?
G-Power, a German tuner, provides the perfect solution for you.
The G8M Hurricane RR is an updated M8 with improved turbos, a bigger intake, forged engine internals, and a strengthened transmission, as well as a stainless steel exhaust and an ECU remap for a total of 887 horsepower and 774 pound-feet of torque.
There will also be an RS version with forged internals and just 828bhp, but both will have the insane carbon fibre bonnet and huge back wing seen above.
Oh, and the Hurricane series vehicles from G-Power are all coloured orange.
Isn't it daring?
Adjustable coilovers lower the M8 by a few centimetres, and there are two types of 21-inch forged wheels available.
The inside has plenty of carbon fibre and Alcantara, as well as a little plaque that serves as a reminder that you've purchased a monster.
What are your thoughts, Internet?
Remember, if the coupe isn't for you, the G8M may be be ordered as a Gran Coupe or a Convertible...