Modified Lexus RX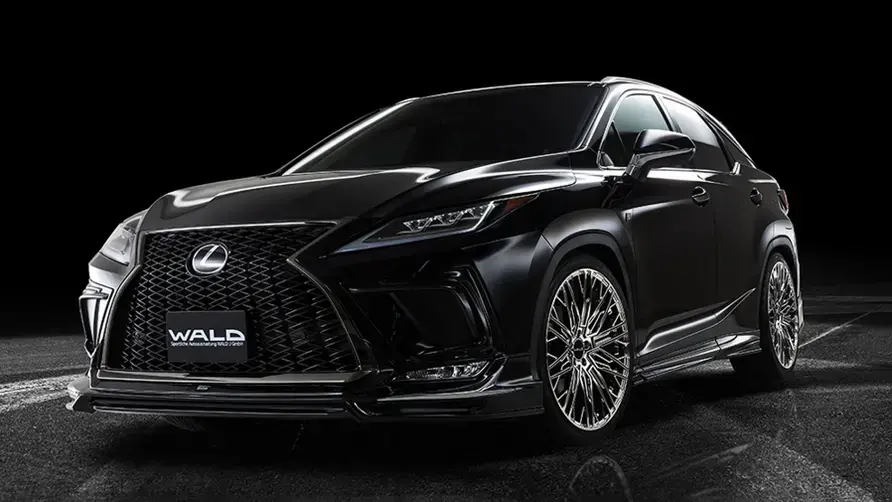 Modified Lexus RX
The Lexus RX is a reasonable hybrid SUV produced by a smart firm that prides itself on technology and cast-iron dependability.
This smart, comfortable, and economical hybrid SUV is in need of a decent dosage of menace and a good dialling down of comfort, according to a Japanese tuner by the name of WALD International.
To give you some background, WALD once modified a Rolls-Royce Cullinan and dubbed it Black Bison. Of course, WALD has done more than just mount enormous 22-inch alloy wheels on narrow tyres.
The front spoiler, LED lights, front duct cover, sidesteps, rear skirt, and exhaust tailpipes have all been replaced.
Nothing has changed with the 3.5-liter V6 petrol engine, which is still paired with an electric motor and CVT transmission.
The conventional vehicle takes 7.7 seconds to accelerate from 0 to 62 mph, but this isn't that kind of vehicle.
On the highway, we found the RX to be quite quiet and pleasant.
Related Video:
Lexus RX F-Sport | Hamana Japan | Vossen 24" HF-2 Wheels