SpeedKore has presented their 707bhp bespoke Dodge Charger for 2021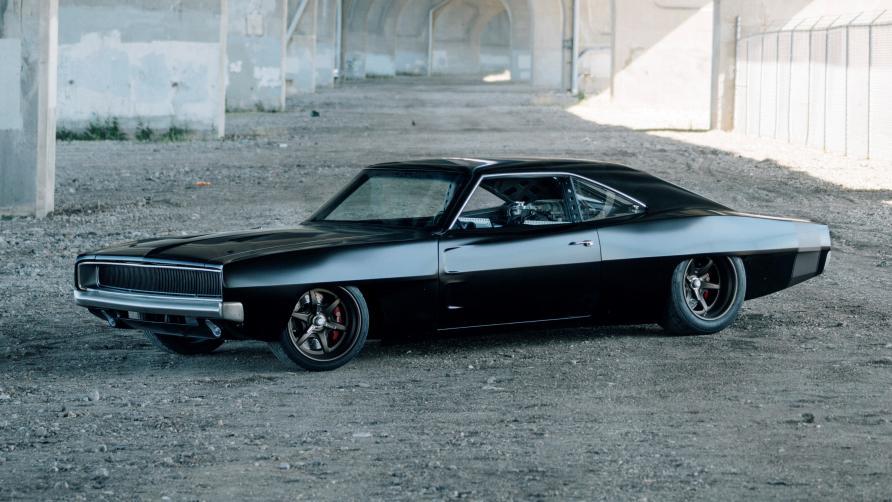 SpeedKore has presented their 707bhp bespoke Dodge Charger for 2021
SpeedKore, a Wisconsin-based tuning company, has announced their showcase for 2021: a 707bhp mid-engined custom Dodge Charger that is a road-going copy of the mid-engined custom Charger seen on the big screen in Fast and Furious 9.
It has a 6.2-liter Hellcat V8 placed between the axles in a custom-built SpeedKore chassis with quadruple wishbones front and rear.
The shocks are also stated to be 'track-focused,' and the V8 is mated to a six-speed Lamborghini Gallardo manual transmission, much as in the movie, in order to transmit 707 horsepower and 650 pound-feet of torque to the rear wheels.
There's a bespoke exhaust and high-performance radiator, as well as a 2.4-litre supercharger and a high-performance intercooler.
Expect a lot of action.
Six-piston callipers up front (four at the rear, all disguised under 18in centre-lock HRE wheels) are attempting to slow it down, while a hydraulic hand brake is attempting to glide it elegantly around your racetrack of choice.
As previously stated, SpeedKore constructed the movie Charger entirely out of carbon fibre, with the exception of the roof panel.
With a custom wide-body fashioned by Sean Smith, it's the same tale.
It has a matte black exterior and a frightening interior with racing seats, vintage instruments, an aluminium dash, and a roll cage.

"We wanted to bring the F9 movie magic to life," remarked Kacmarcik.
You'll agree that it's quite the thing.