With the last run of the 1000bhp exorcist camaro zl1, Hennessey celebrates 30 years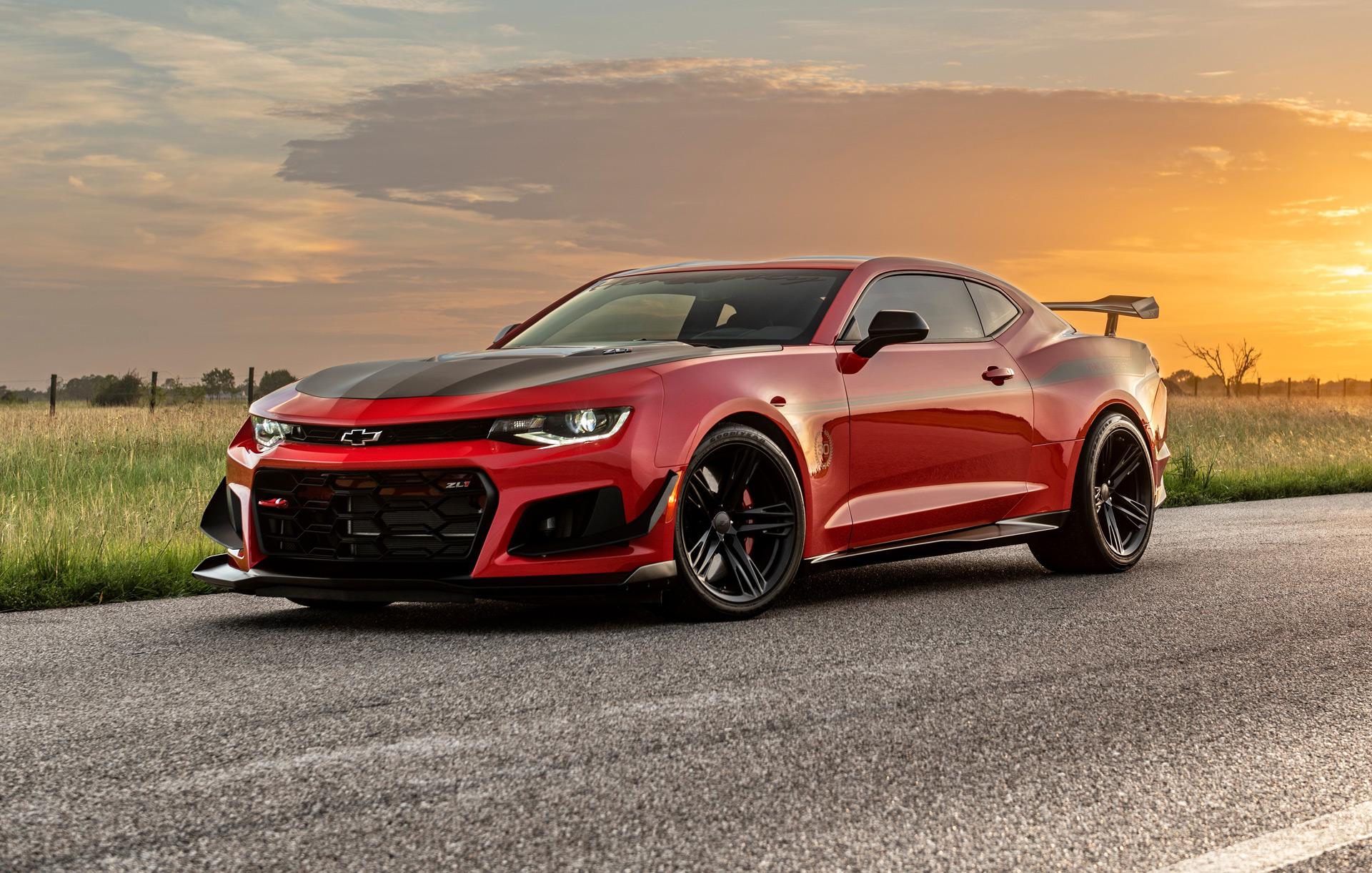 With the last run of the 1000bhp exorcist camaro zl1, Hennessey celebrates 30 years
In 2021, Hennessey Performance Engineering will celebrate its 30th anniversary with a run of 30th anniversary Exorcist Camaro ZL1s. The Exorcist Camaro ZL1 is a 1,000-horsepower speed monster that debuted in 2017 as a counter to the Dodge Challenger SRT Demon.
It can accelerate from 0 to 60 mph in 2.1 seconds, cover the quarter-mile in 9.57 seconds, and reach a peak speed of 217 mph.
Yes, hypercars will take note of this performance.
The 30th anniversary edition is also available for $135,000, which includes the cost of the donor Camaro ZL1.
The automobile is also available in coupe or convertible body types, with a 6-speed manual or 10-speed automatic transmission.
Hennessey has set a production limit of 100 Exorcists, with the final 30 construction slots reserved for the 30th anniversary edition.
The anniversary model has anniversary emblems on the outside and a build plaque with a unique number beneath the hood.
Oh, and did we mention the supercharged V-8 under the hood?
We know it produces 959 horsepower and 756 pound-feet of torque at the rear wheels according to previous footage.
The LT4 6.2-liter supercharged V-8 in the Camaro ZL1 adds a lot of power thanks to a bigger supercharger that boosts the boost to 14 psi.
Ported cylinder heads, a camshaft upgrade, long-tube stainless steel headers, a high-flow air induction system, and Hennessey's unique engine management calibration all help the Exorcist.
In a statement, John Hennessey, Hennessey's CEO and creator, said, "We've been making fast vehicles faster since 1991, so our 30th anniversary Exorcist combines all we know into one savage supercar slayer."
Modified Muscle Cars Hennessey Camaro