German Police livery on TechArt's modified 911 Targa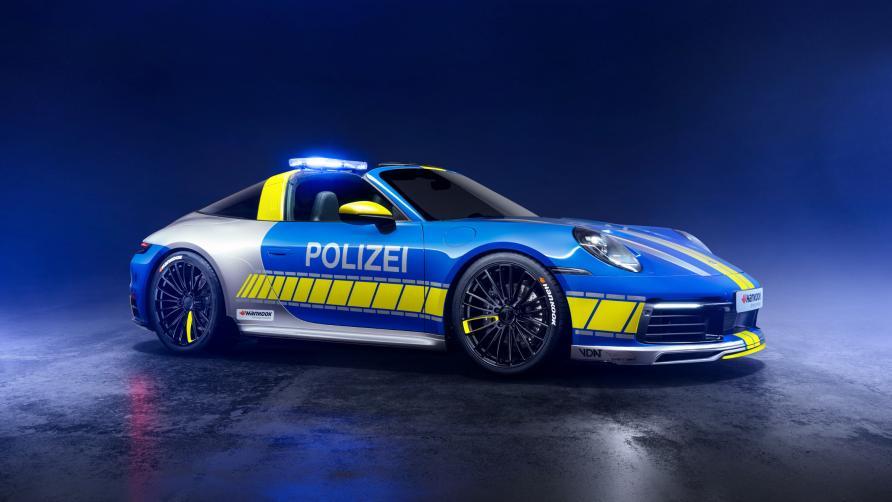 German Police livery on TechArt's modified 911 Targa
The German effort 'Tune it! Safe!' has some wonderful stuff along those lines, the most recent of which is a modified Porsche 911 Targa from the 992 generation courtesy of TechArt.
The Targa gets a new (and surprisingly minor) TechArt bodykit, with the front lip and the minuscule rear spoiler being the most noticeable alterations.
It also gets new suspension, which lowers the car by 40mm, and TechArt's own 'Formula V' design turbine-style wheels.

To accordance with the Tune it! programme, all parts are type certified and track tested.
Safe!
Despite the lack of proof, we'd like to believe that TechArt has thrown in their 992 ECU remap for an extra 60bhp.

Internet, what are your thoughts on a lit-up Targa?