Volkswagen atlas cross sport gt concept imagines a sporty family crossover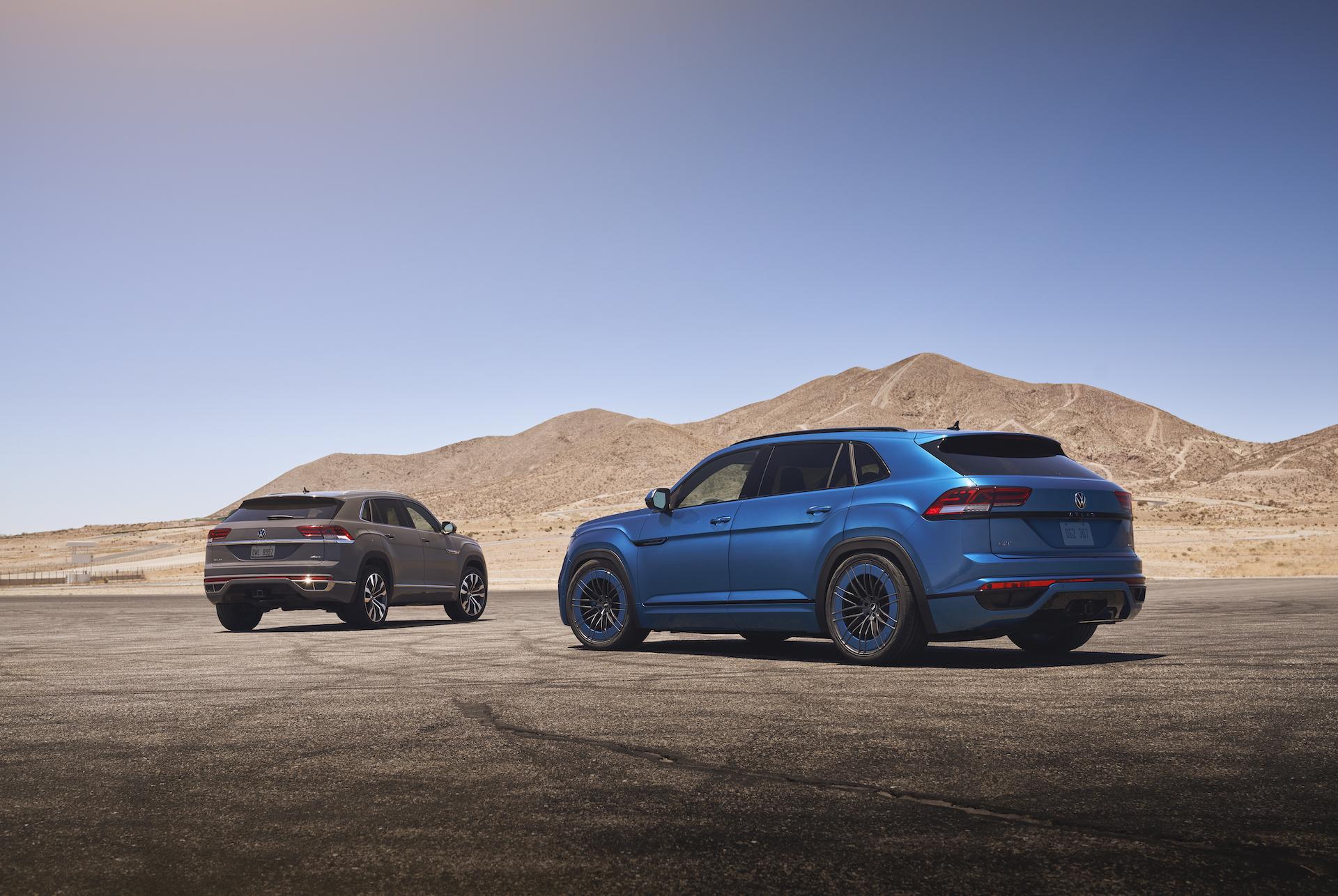 Volkswagen atlas cross sport gt concept imagines a sporty family crossover
The performance sedan is becoming extinct, but the sport crossover SUV is on the rise. Volkswagen of America chose to develop a high-performance version of their Atlas Cross Sport family crossover to coincide with the debut of the GTI and Golf R.
The Volkswagen Atlas Cross Sport GT Concept began as a standard SEL Premium R-Line vehicle modified by VW enthusiast Jamie Orr.
It has ST Suspension XTA Plus 3 coilovers and a lowered suspension.
The SUV is draped on Yokohama Advan Sport V105 UHP 285/35R22 tyres on ABT Sport HR Aerowheels thanks to the reduced stance.
The TAROX 8-piston front callipers are more than capable of stopping the boosted engine.
Under the hood is an EA888 2.0-turbo-4 engine from the Golf R. It's breathed on by an IS38 turbo and has an extra front-mounted radiator from a seventh-generation Golf R. VW says the engine makes more than 300 hp. Power flows through a 7-speed dual-clutch automatic transmission to all four wheels.
Painted in Eisvogel Blau (which translates to Kingfisher Blue), a color offered in Europe, the SUV's other exterior changes consist of gloss black exterior trim in place of chrome and custom GT badges.
The inside, which has been changed to a four-passenger arrangement, is also painted blue.
Recaro front bucket seats, gear shifter, safety belts, steering wheel, and Volkswagen Accessories floor mats are all blue.
Between the back seats is an unique centre console with a Volkswagen Accessories convenience safe and extra USB charging outlets.
"This idea proves that we can develop SUVs that appeal to our performance enthusiast audience," Scott Keogh, CEO of Volkswagen Group of America, stated.
The Volkswagen Atlas Cross Sport GT Concept is most likely a one-off and does not portend a future performance version of the company's mid-size SUV.
However, later this year, the concept will be seen at events all throughout the county.