At auction, the first retail 2023 Chevrolet Corvette z06 convertible sells for $1 million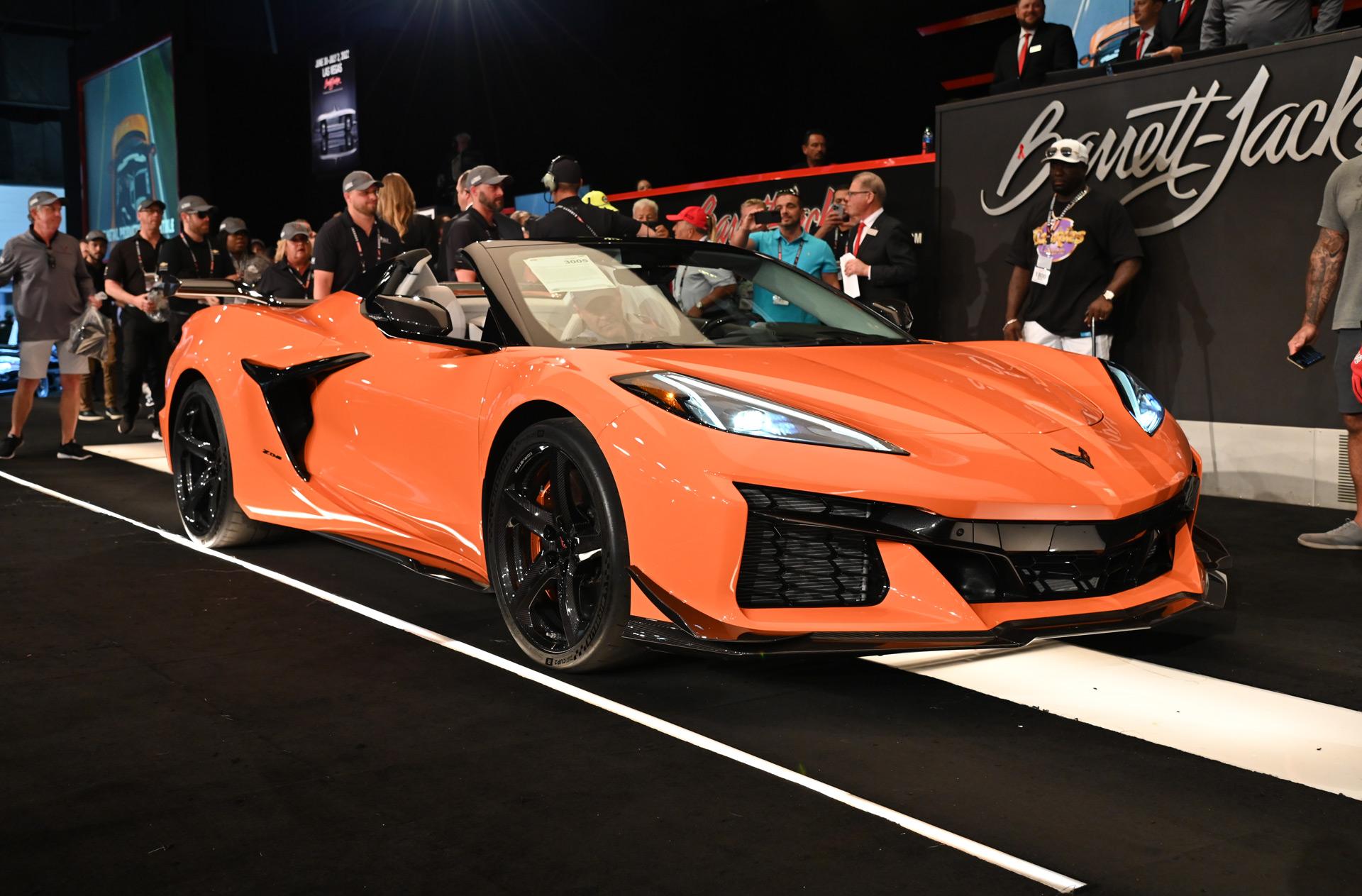 At auction, the first retail 2023 Chevrolet Corvette z06 convertible sells for $1 million
On Saturday, the rights to the first retail 2023 Chevrolet Corvette Z06 convertible went under the hammer at a Barrett-Jackson auction in West Palm Beach, Florida, with the winning price of $1 million.
The auction was for charity, which usually attracts higher bids, and in this instance, all of the money would be donated to the Thurgood Marshall College Fund's Teacher Quality and Retention Program by General Motors.
Rick Hendrick, chairman and CEO of Hendrick Automotive Group, was the successful bidder.
Hendrick is a regular at these sorts of auctions, having won the rights to the first 2023 Corvette Z06 coupe during a charity auction in January.
That car received a final offer of $3.6 million.
He also paid $3 million for the rights to the first C8-generation Corvette at a charity auction in 2020.
The Z06 will begin delivery in the summer, and both body styles will not disappoint.
That's because the new V-8, code-named the LT6, is the actual star of the Z06.
The engine, which is based on the C8.R endurance racer's architecture, has a capacity of 5.5 litres and develops peak power through revs rather than forced induction, with a tachometer that can reach 8,600 rpm.
The highest power of 670 horsepower is reached at 8,400 rpm, while peak torque of 460 lb-ft is reached at 6,300 rpm.
The single gearbox option is an 8-speed dual-clutch automatic that solely drives the rear wheels.
Although no performance figures have been released, a 0-60 mph pace of 2.6 seconds is projected.
Surprisingly, the C8 Corvette is predicted to produce two performance levels higher than the Z06.
A ZR1 powered by a twin-turbocharged version of the Z06's V-8 is believed to be one of them.
The other is a long-rumored Zora that is supposed to add a hybrid system to the ZR1's engine.
When the C9 generation arrives later this decade, electric power may be the norm, therefore these might be the final Corvettes with a V-8.
The new Z06's price has yet to be revealed, although it is believed to start about $90,000.
Video
My 1st look at 2023 Z06 (coupé & convertible) with Z07